titusillu
Zopfloser Padawan m. sehr grossem Schwert




Germany
2056 Posts

Posted - 09/22/2020 : 06:57:01 AM



---
Ron Cobb ist gestorben, gestern, mit 83 Jahren, in seiner Wahlheimat Australien.
Wer mehr über sein ereignisreiches Leben als Illustrator und Produktionsdesigner wissen möchte sollte sich ruhig mal einen Moment nehmen und etwas rumgoogeln. Tolle Sachen. Er war in zahlreichen von uns vielgeliebten Filmen involviert, so hat er Aliens für STAR WARS entworfen (unter anderem den tollen Hammerhead), viele mechanical Designs zu den Raumschiffen (innen und aussen der Nostromo zB) bei Alien, war bei "Back to the Future" involviert, Conan der Barbar für den er (unter anderem) zB Schwerter entwarf, und last but not least auch bei E.T., für den er eine viel düstere Version machen wollte, den dann aber Spielberg (vlt glücklicherweise) selber machte, weil Ron Cobb zu der Zeit gerade in Spanien weilte wo Conan gedreht wurde. Spielberg beteiligte ihn aber an den Gewinnen zu E.T., ein schöner Zug.

In 2007 dann ehrte HASBRO Ron Cobb mit einer eigenen Figur, aber nicht wie bei Johnson oder McQuarrie mit einer Cameo Figur sondern mit seinem Hammerhead namens Roron Corobb.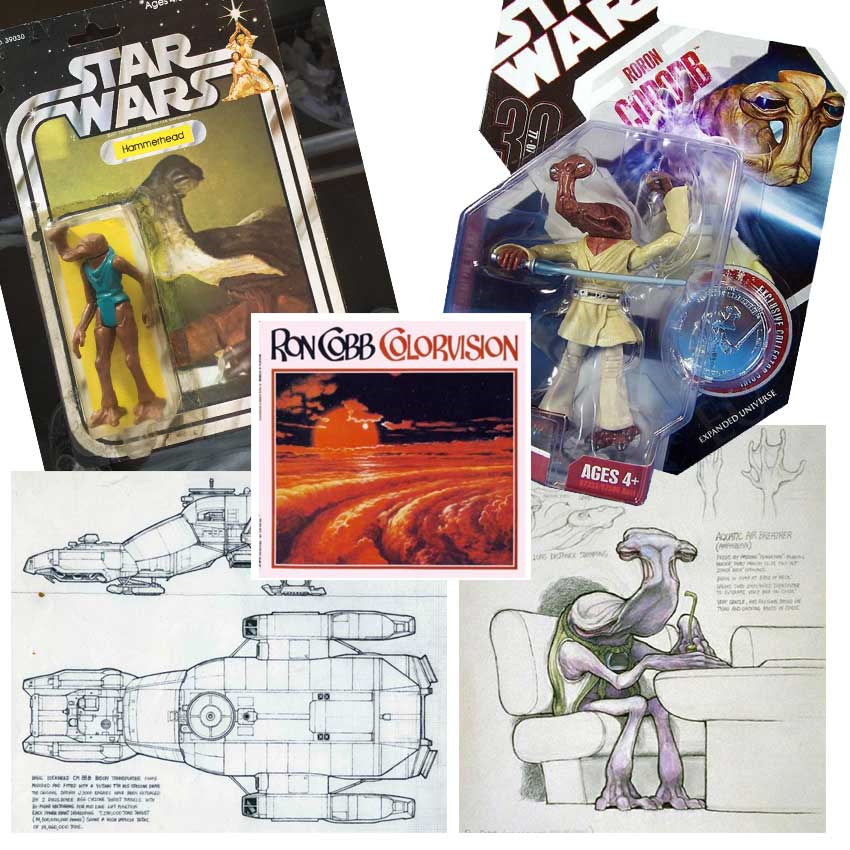 ---
titusillu