volkerc
Mandalorian Maniac™




5414 Posts

Posted - 10/05/2014 : 12:35:51 PM




---
Der dritte und letzte Tag wurde auf der Buehne von Gus Lopez eroeffnet. Duncan Jenkins der auch angekuendigt war konnte leider nicht kommen. Gus fuehrte die Gaeste durch sein Panel "Star Wars Cast and Crew items" . Hier ging es um Artikel die von LFL zu verschiedenen Anlaessen hergestellt wurden und nicht offiziell in den Verkauf gelangten, wie z.B. Kleidung der Crew fuer die verschiedenen Drehorte, Weihnachtskarten, usw.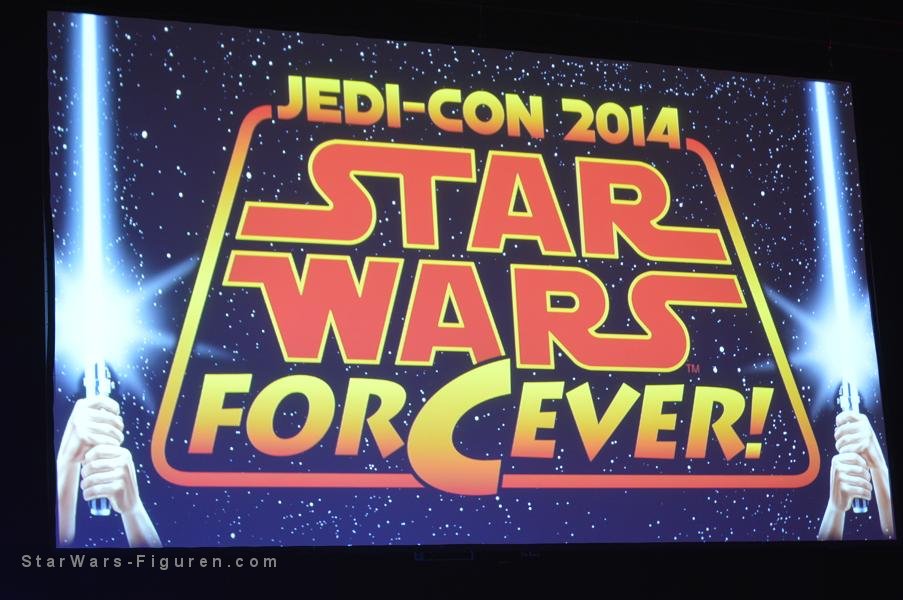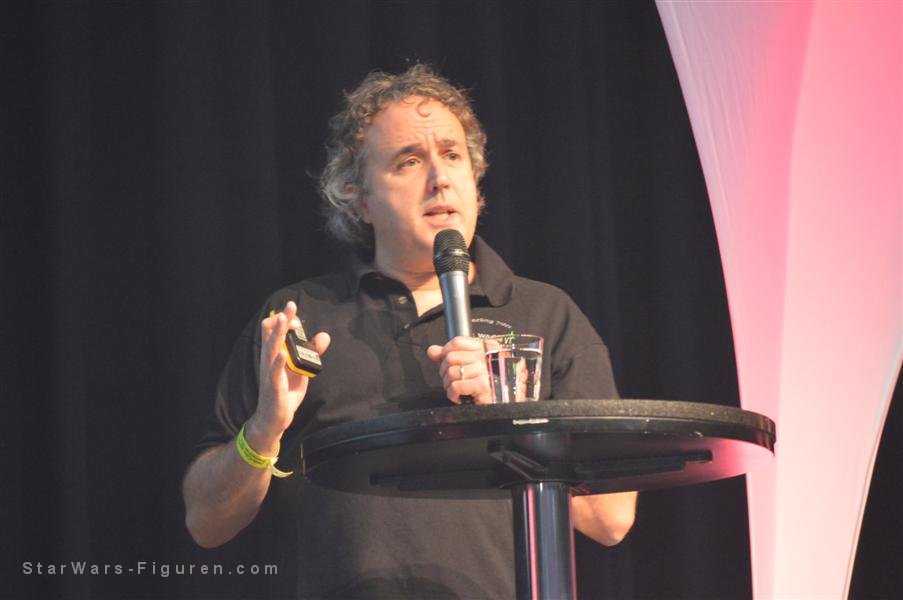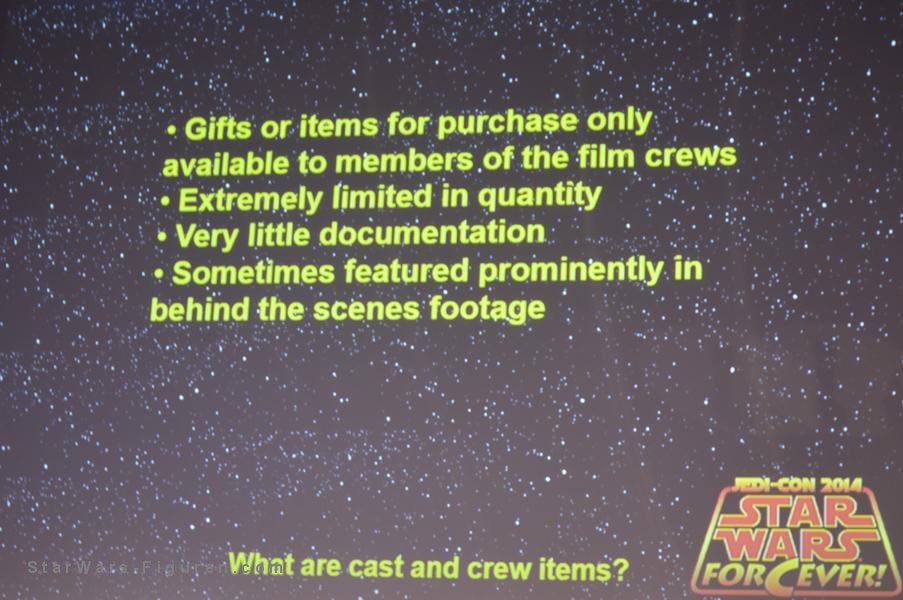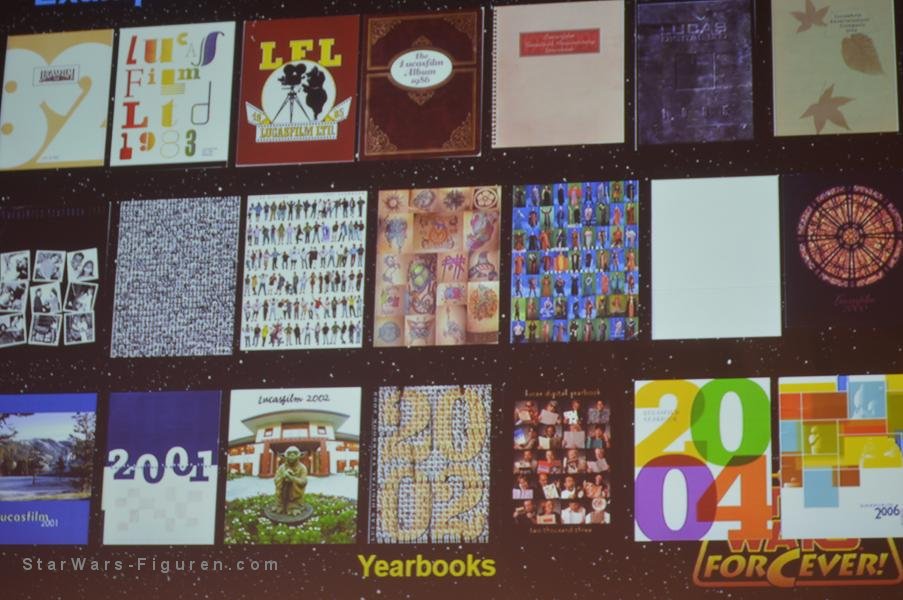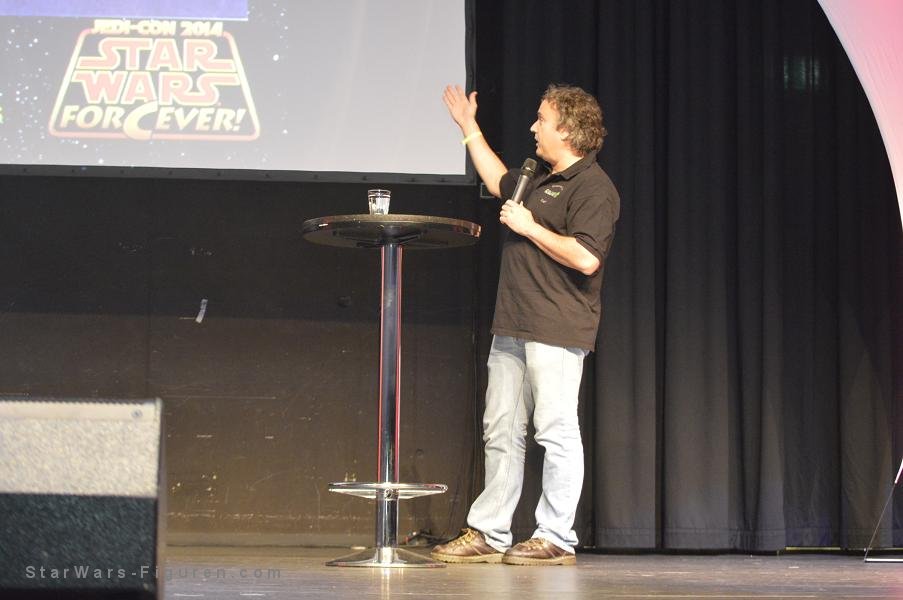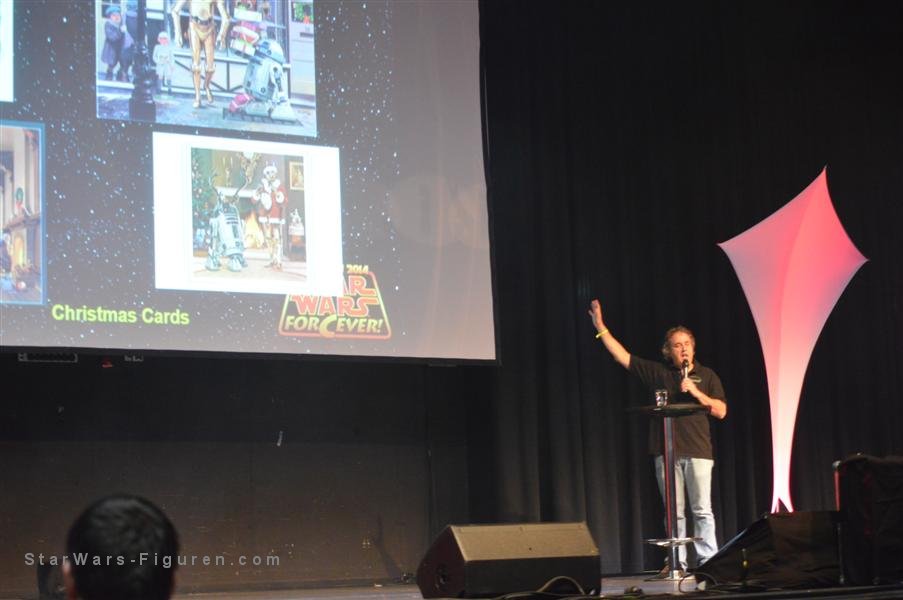 Das Panel ueber den OSWFC fand nicht statt. An dessen Stelle gab sich Nick Maley noch einmal die Ehre, erzaehlte ueber den Bau von Yoda und anderen Kreaturen und gab seine Erinnerungen zum besten.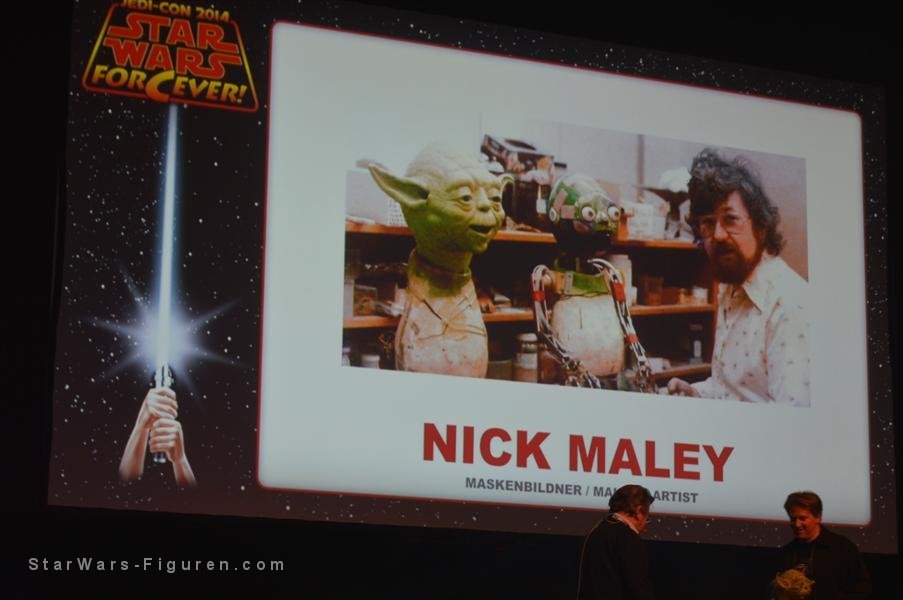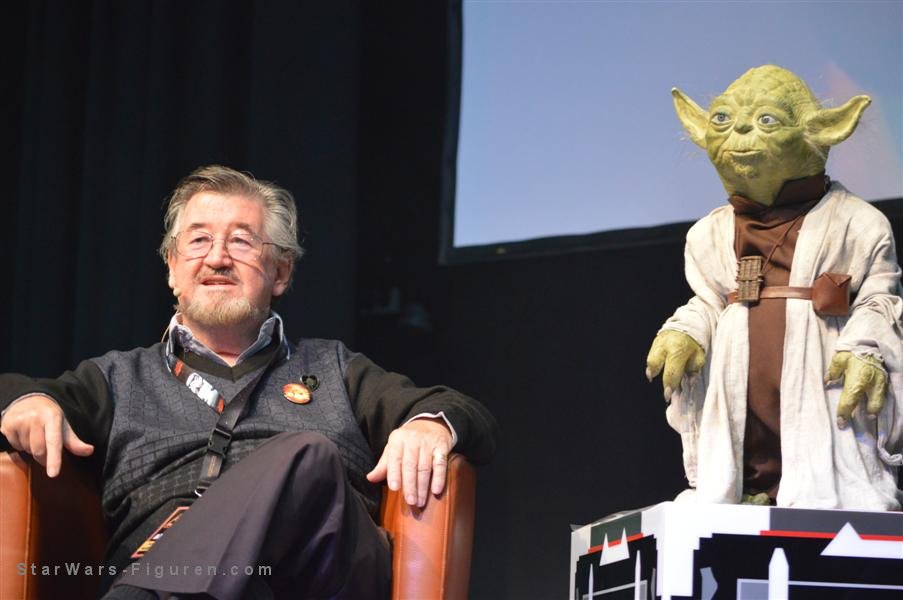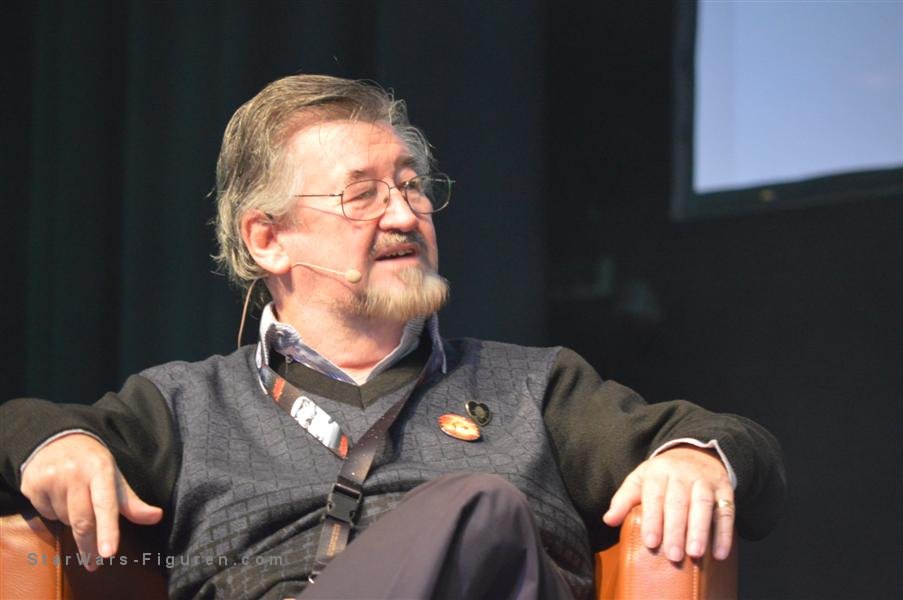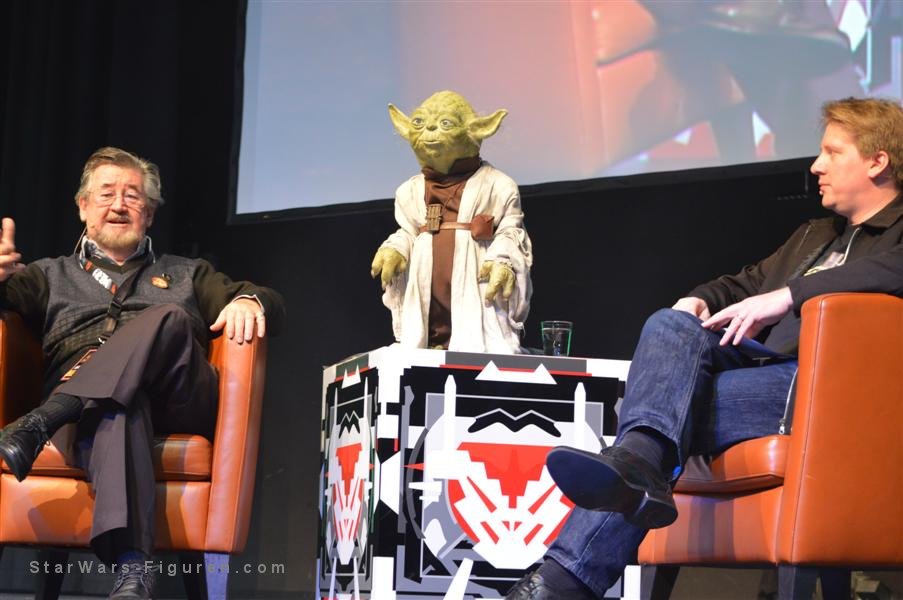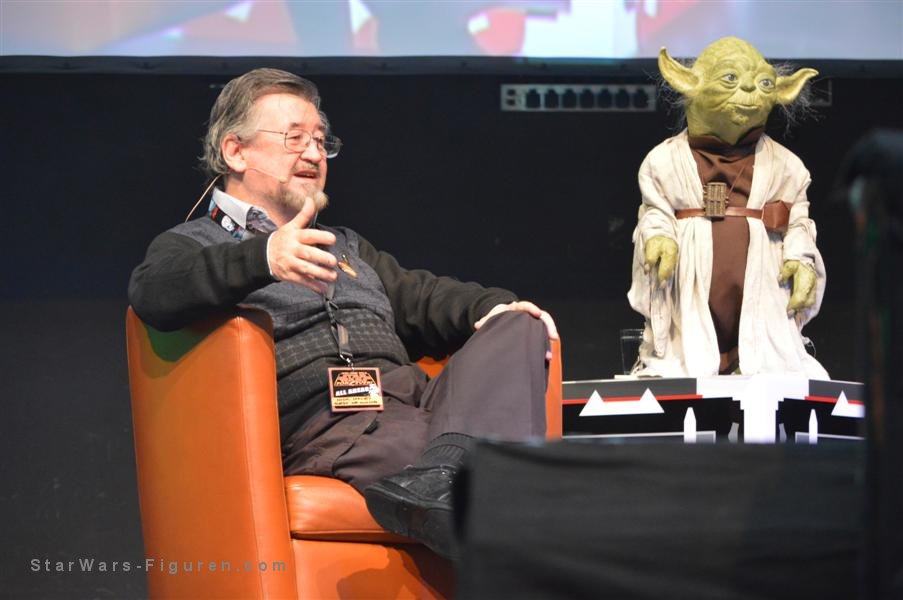 Um 12 Uhr erschienen Matt Busch und Lin Zy zu ihrem Panel.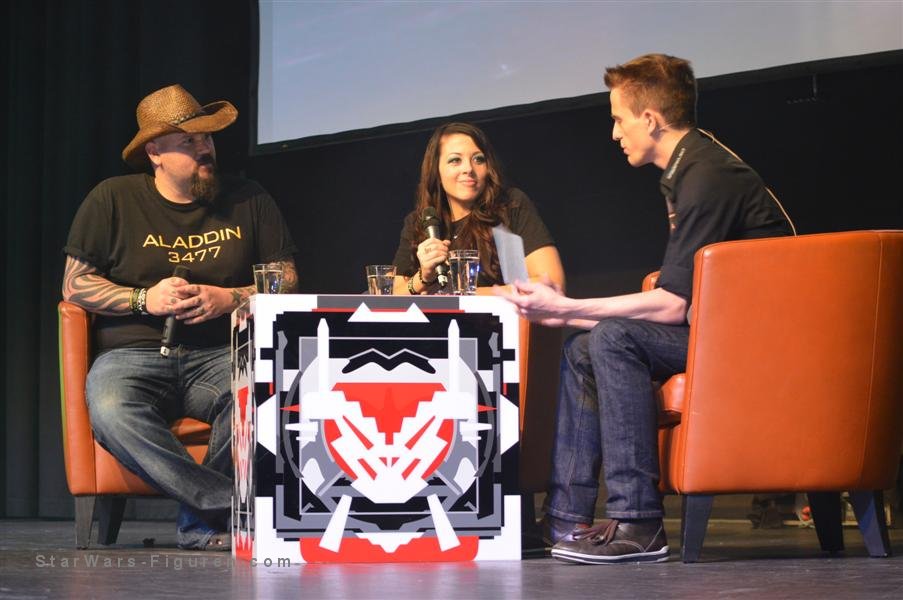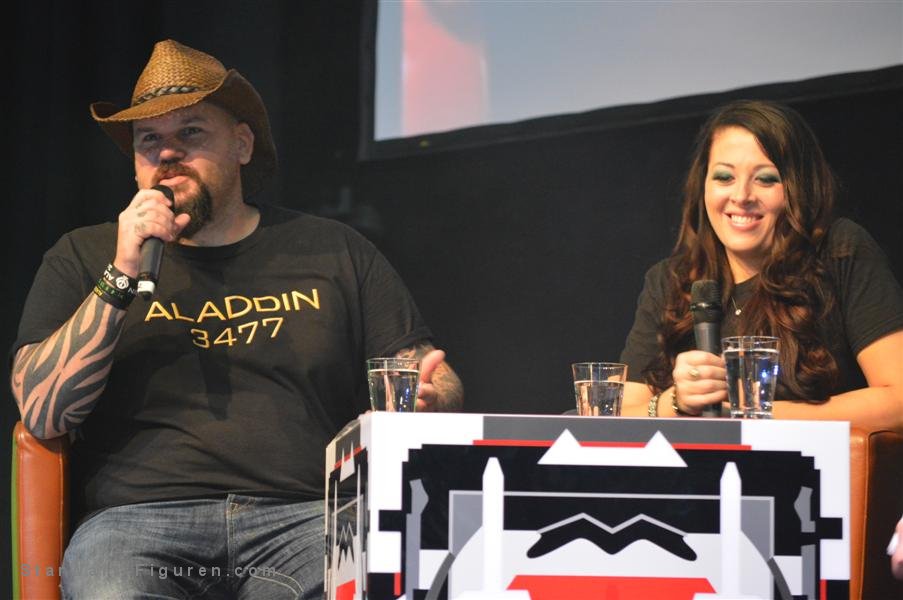 Brian Muir, Sculptor von Darth Vader und den Sturmtruppen hatte sein Panel um 13 Uhr. Er beschrieb seine Arbeiten erklaerte eingie Unterschiede in den Vader Helmen, und an vorhandenen Stormtroopern.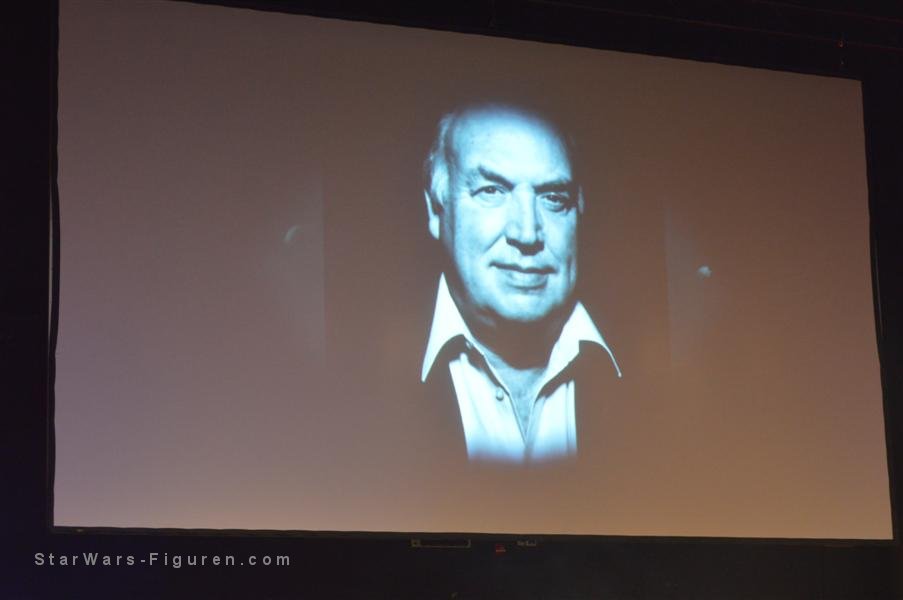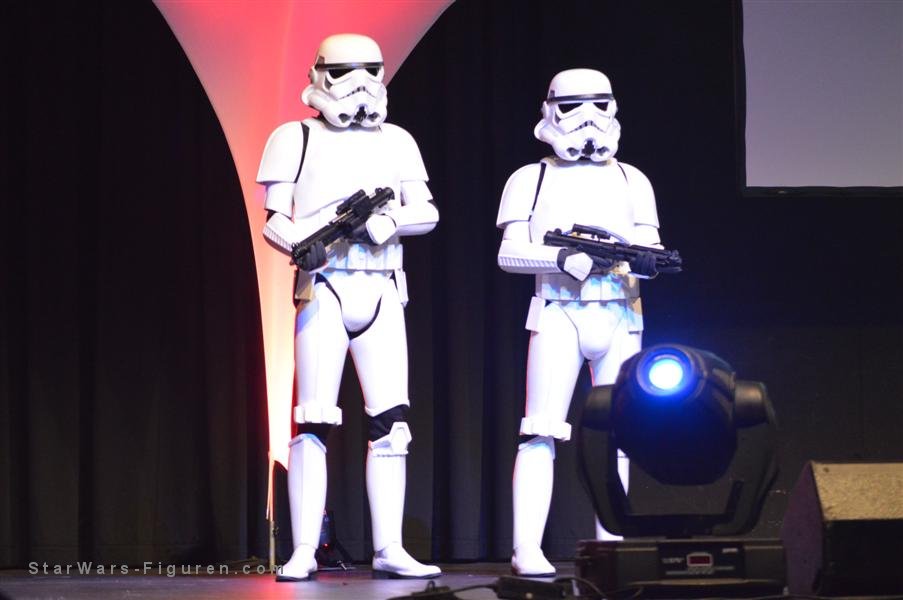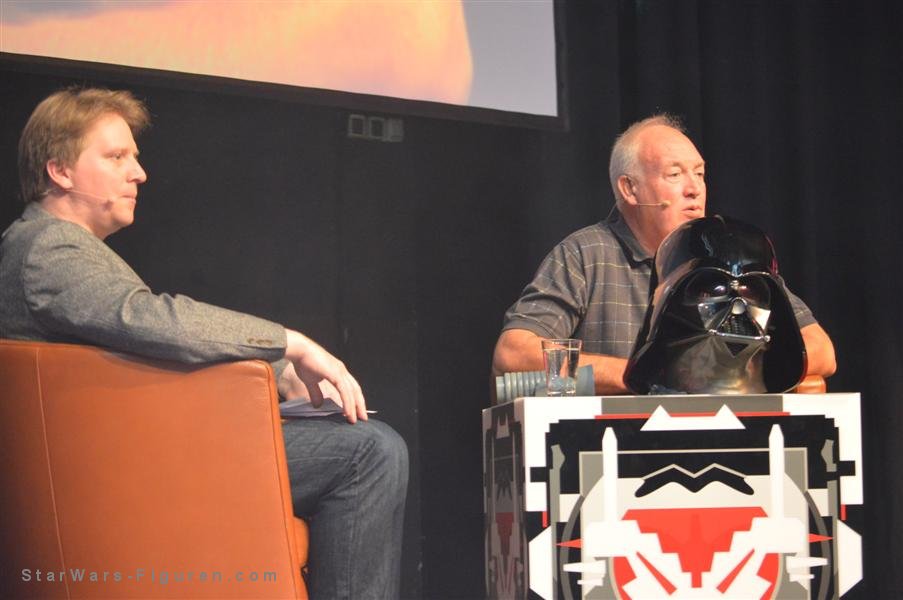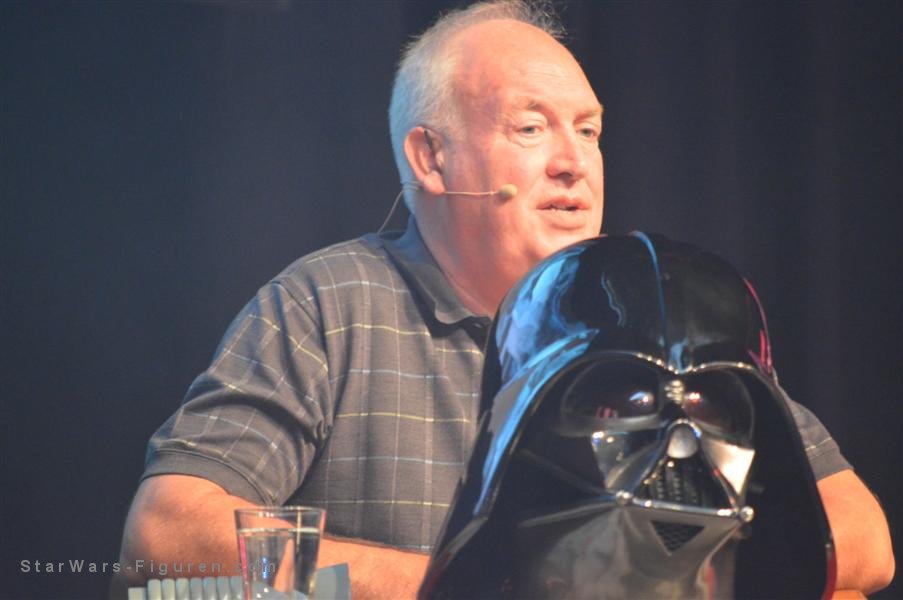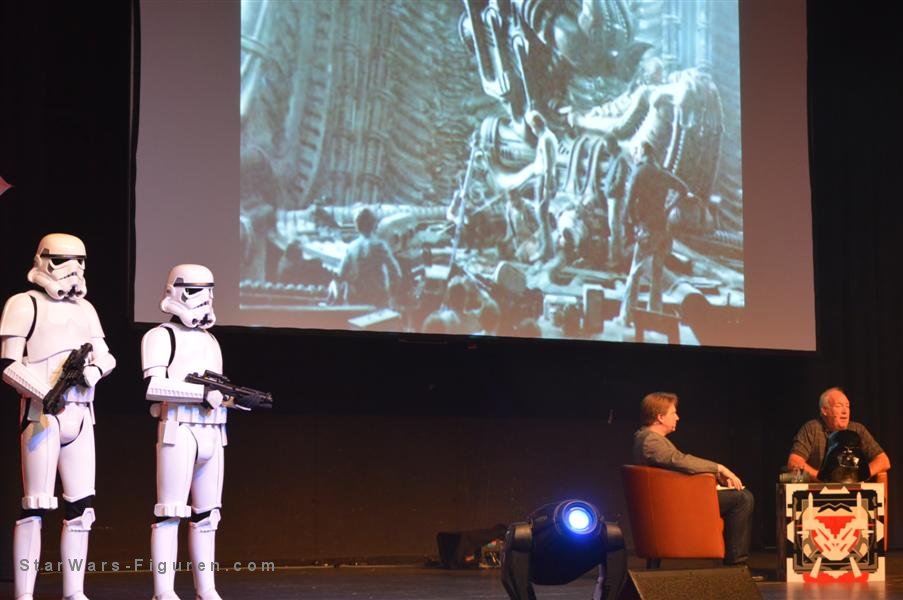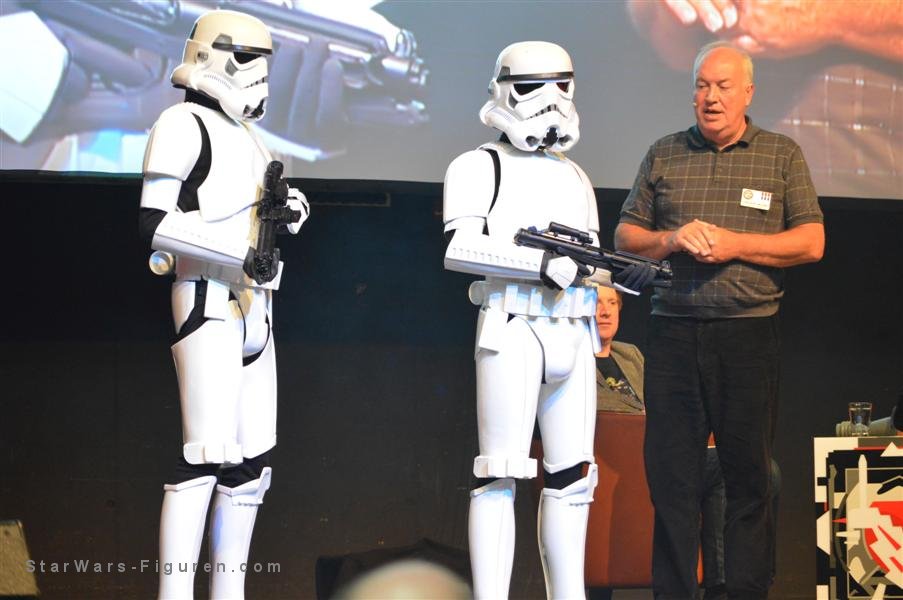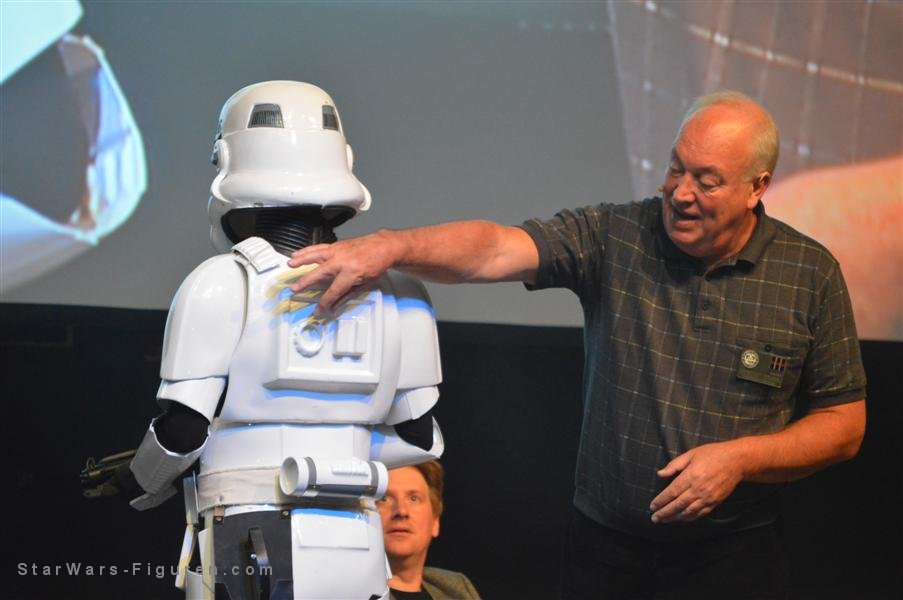 Nach Brian Muir sahen Gaeste noch einmal Kenny Baker und Garrick Hagon auf der Buehne. Sie sprachen darueber wie sie zu Star Wars gekommen sind, beantworteten Fragen aus dem Publikum.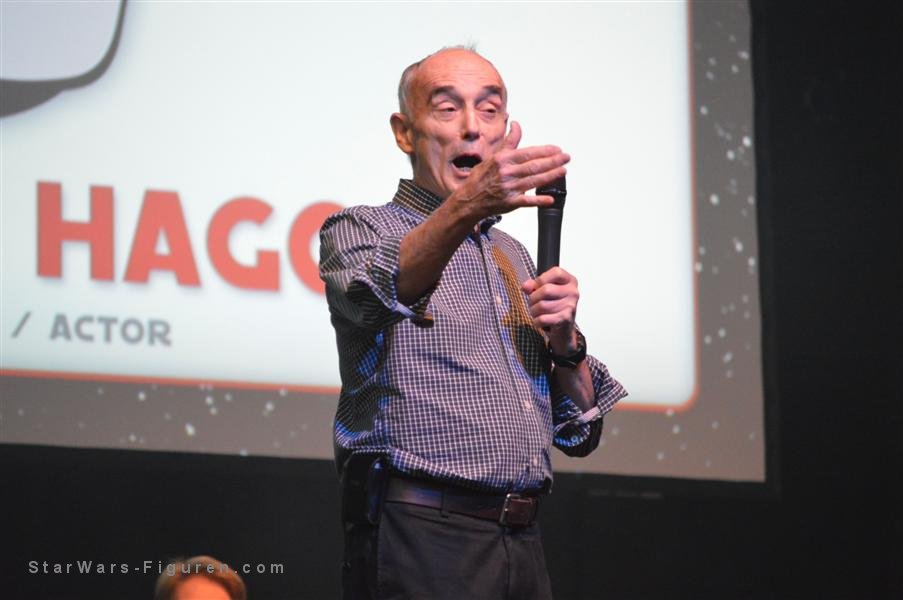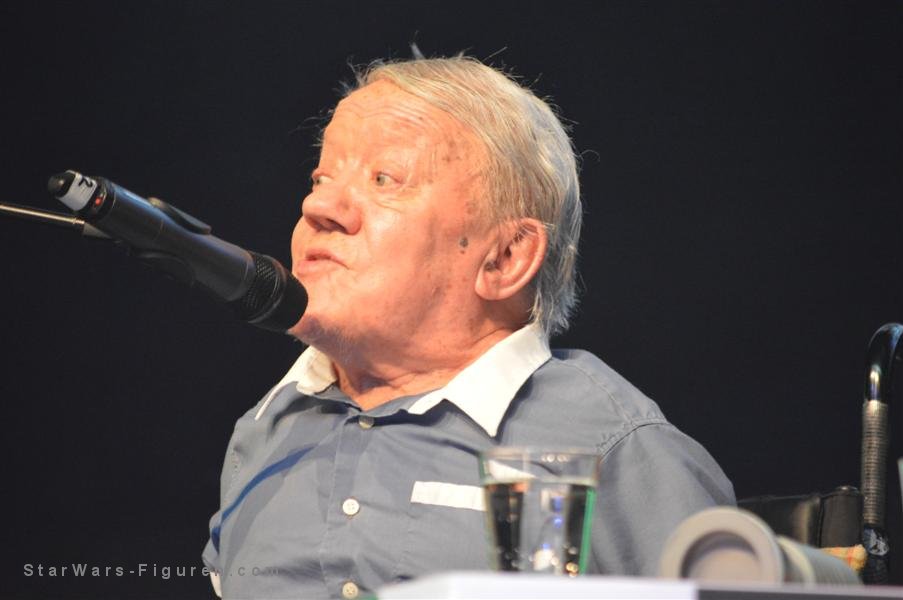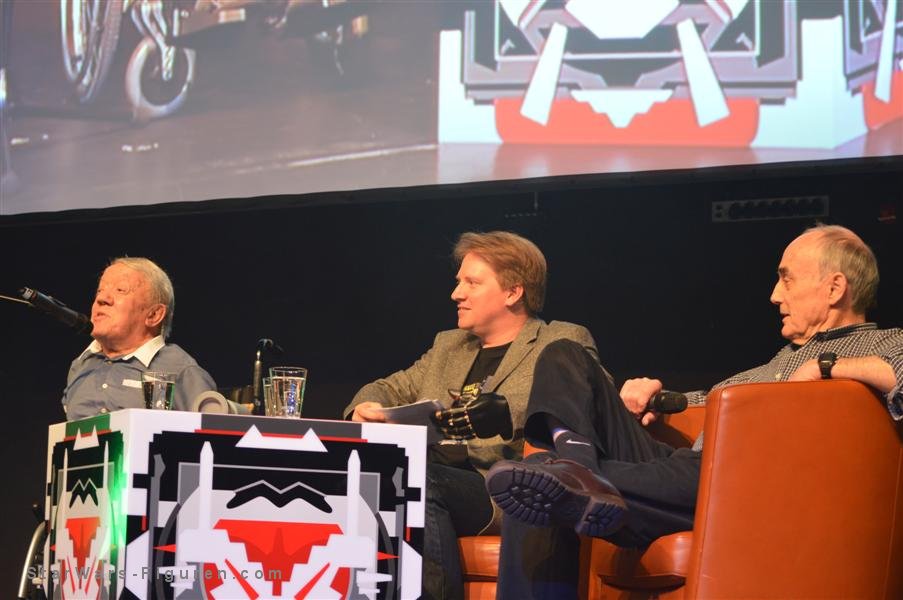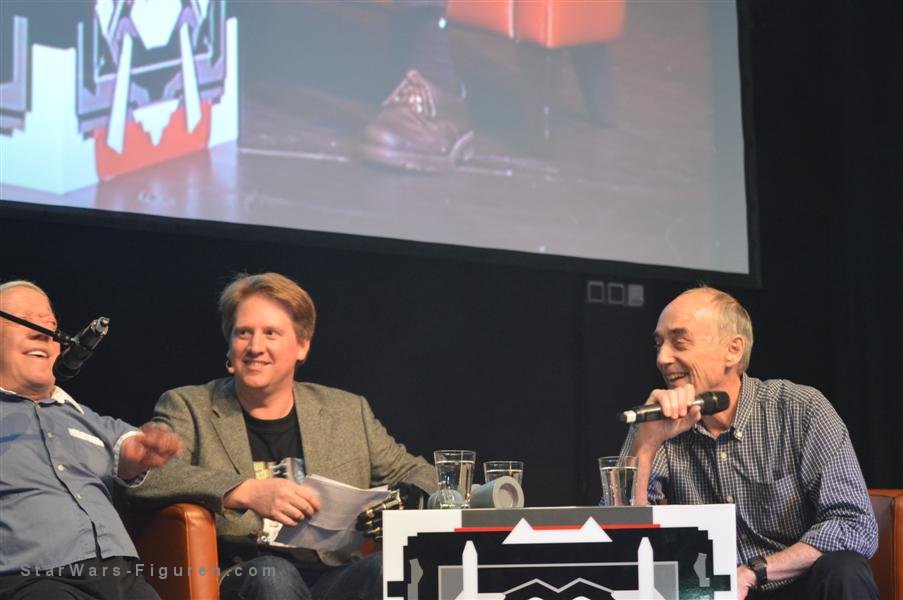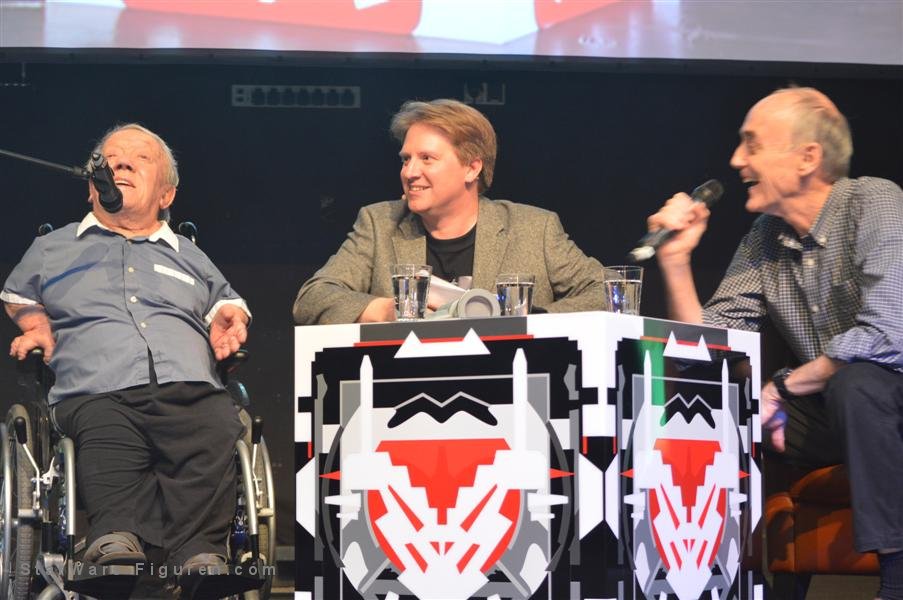 Das letzte Panel war Susanna Bonasewicz, Hans-Georg Panczak und Oliver Doering reserviert. Das Panel war aehnlich wie ihr voriges. Unterhaltsam mit einem gemeinsamen Dialogvortrag.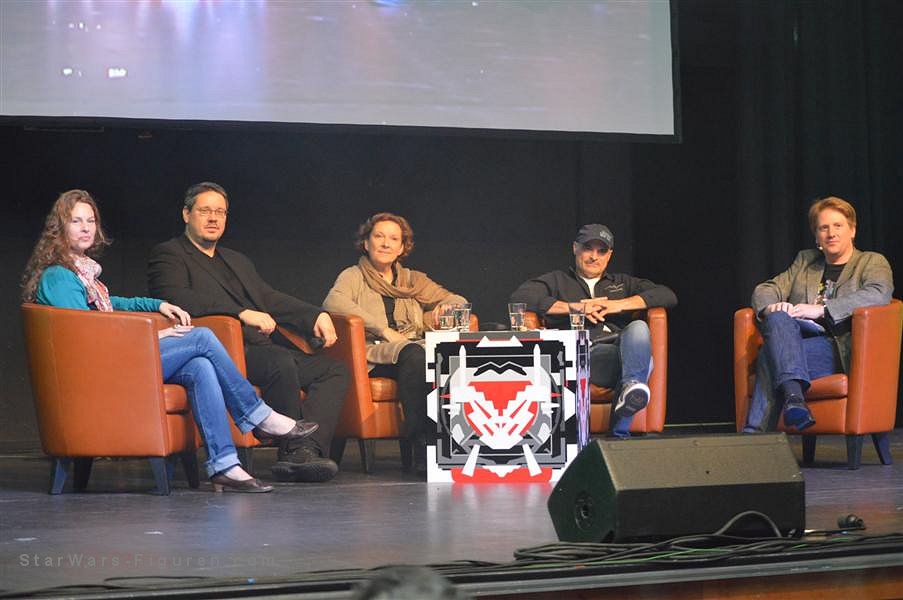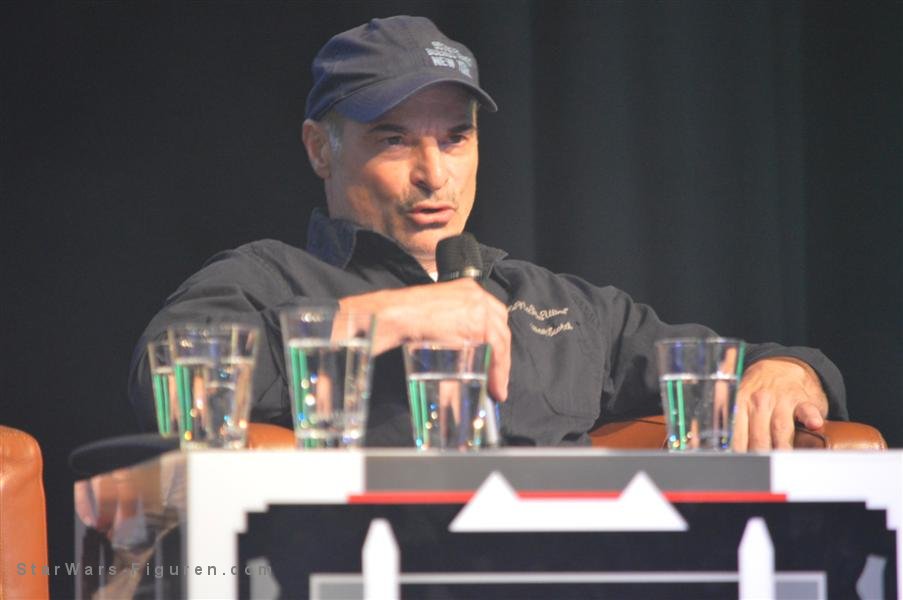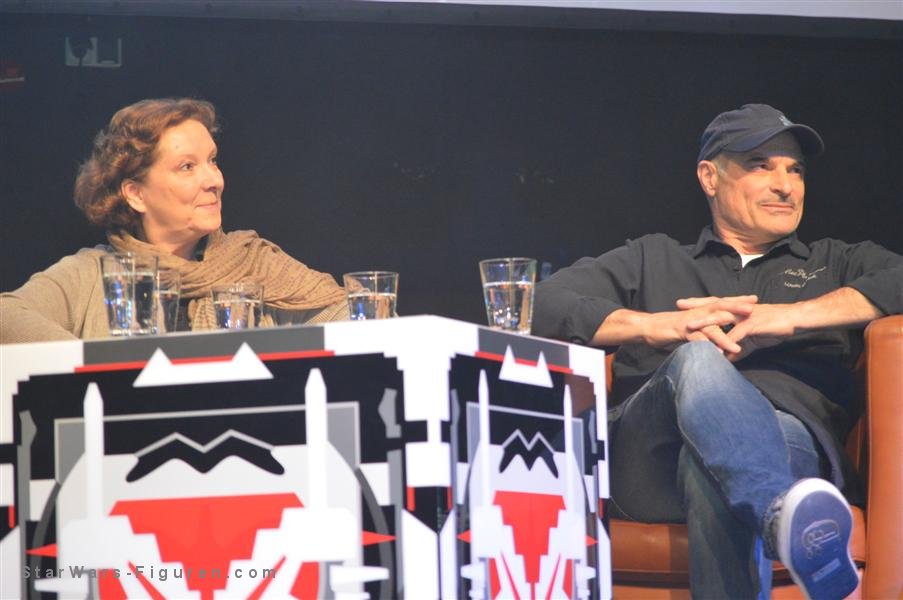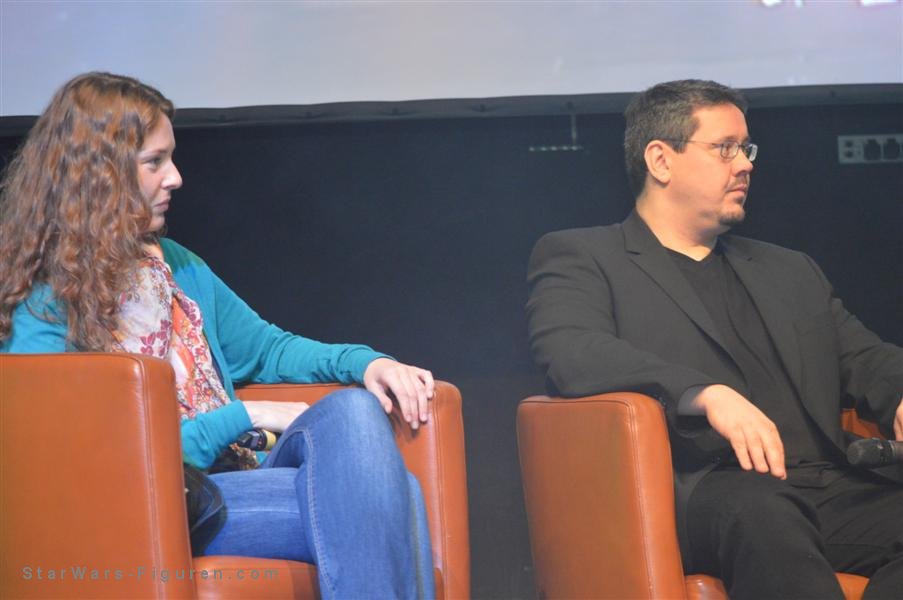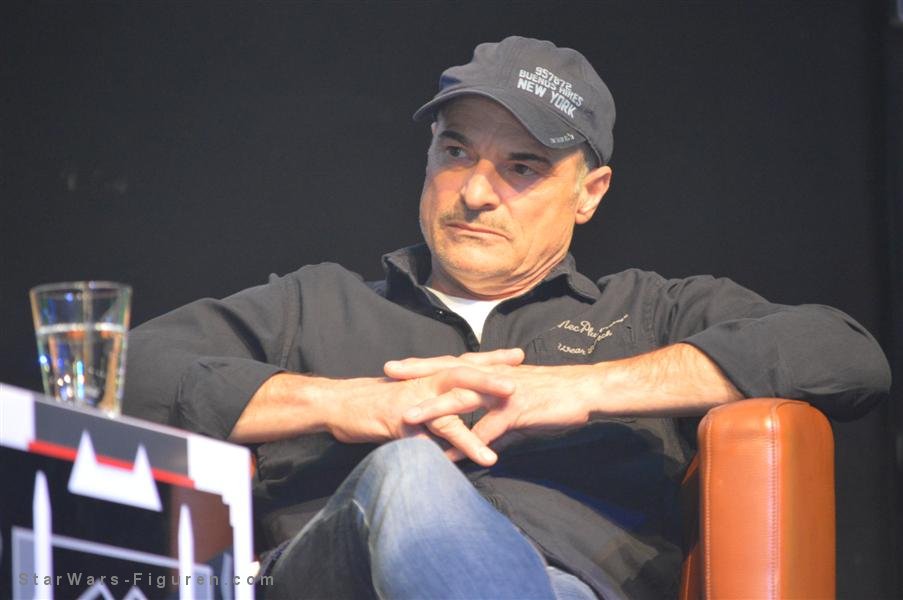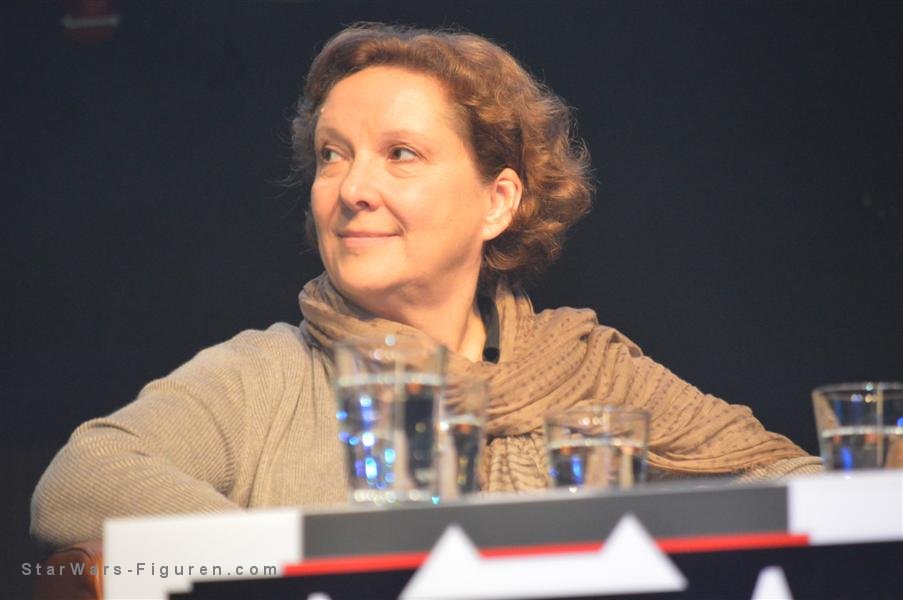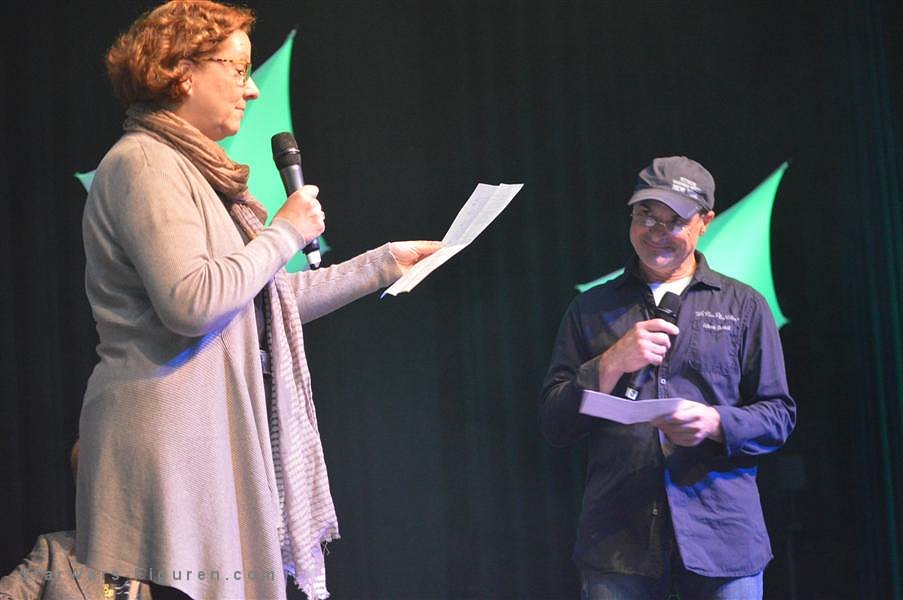 Die Closing Ceremony wurde um 16 Uhr vom Saber Project eingelaeutet. Anschliessend gab Marc Dermul seinen Song zum besten, und gemeinsam verabschiedete man sich vom Publikum.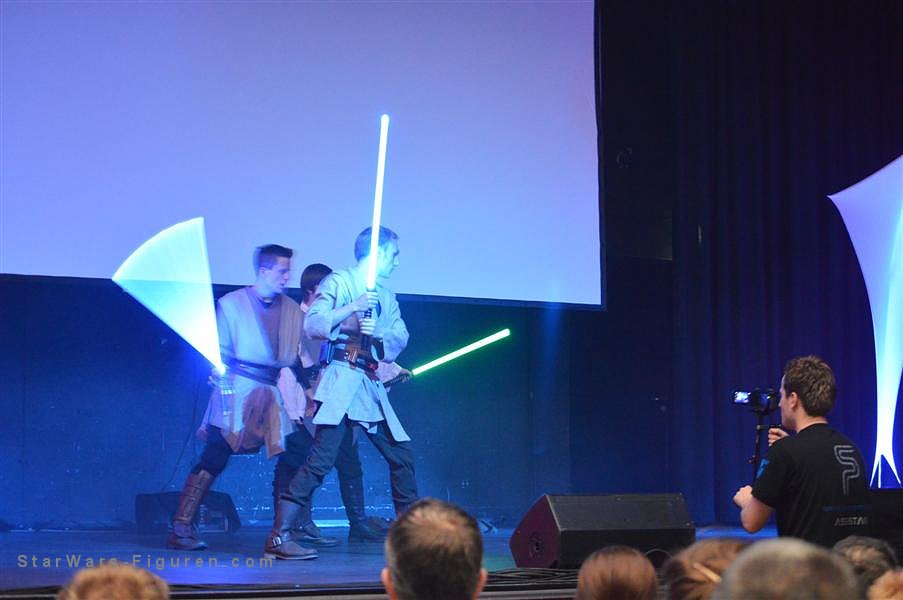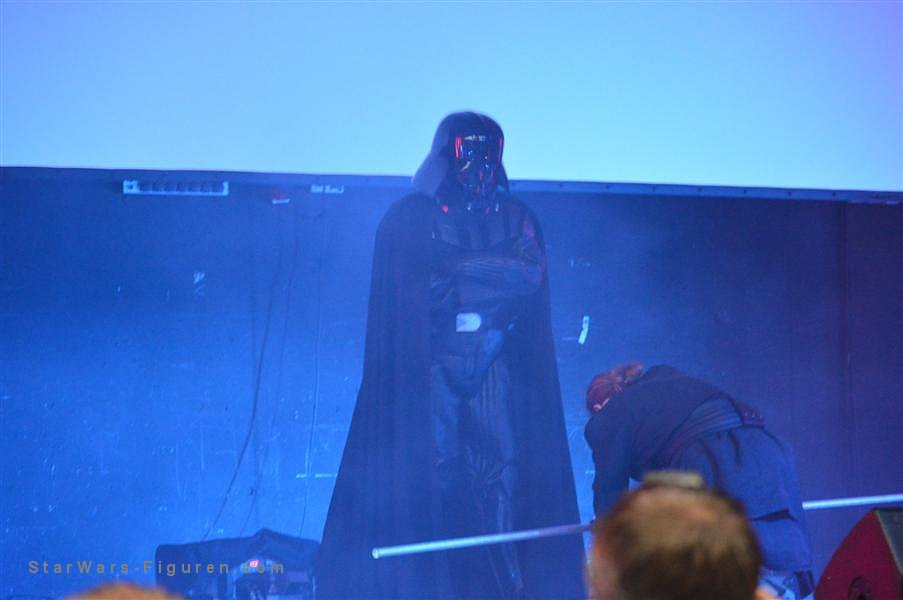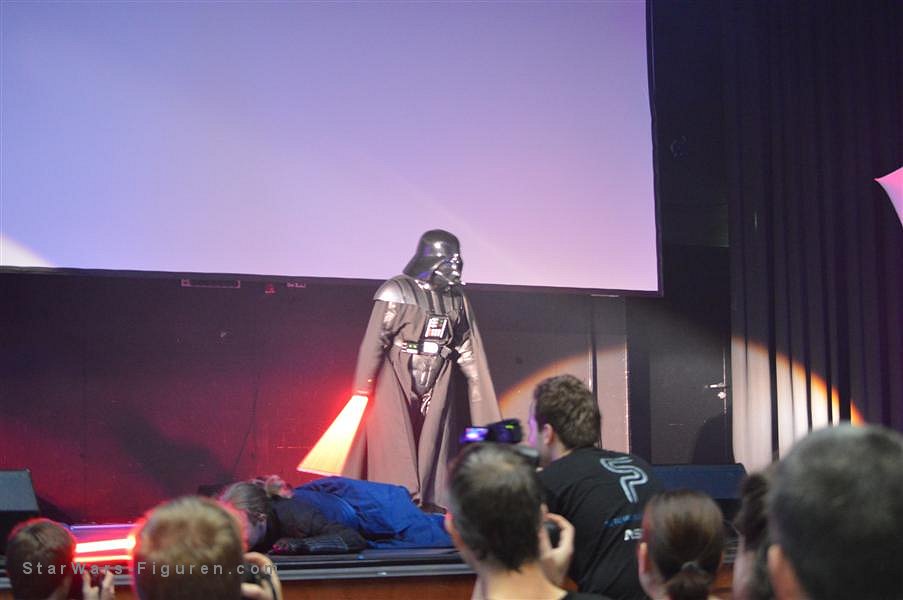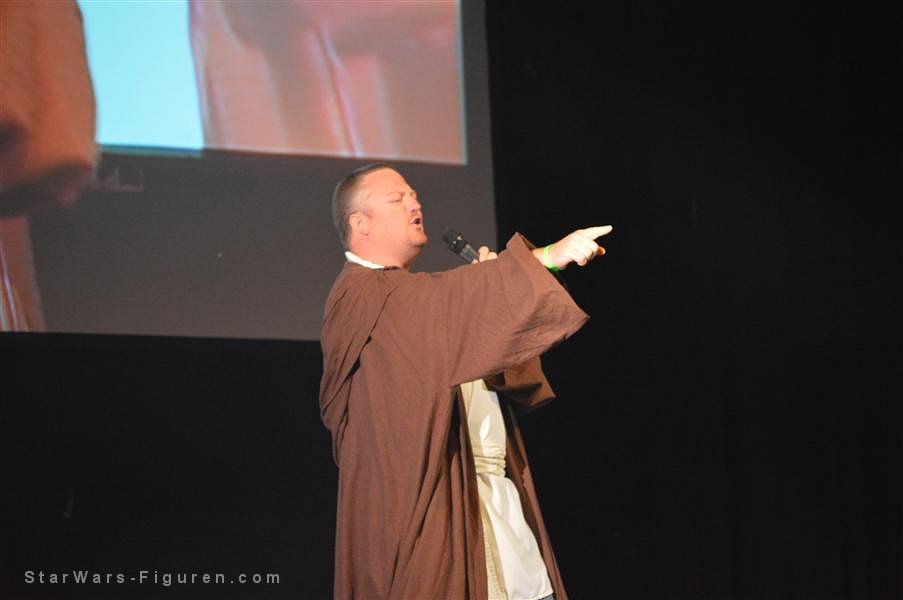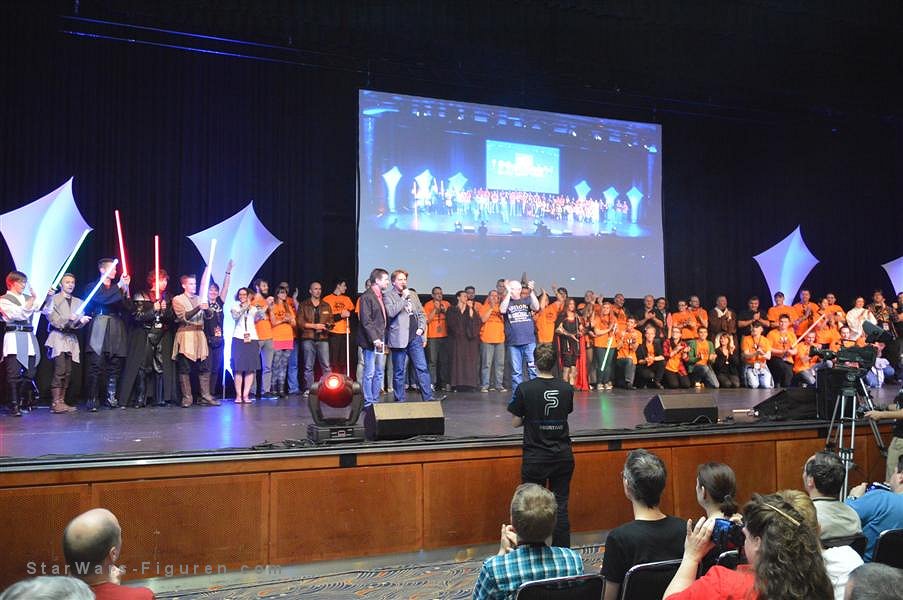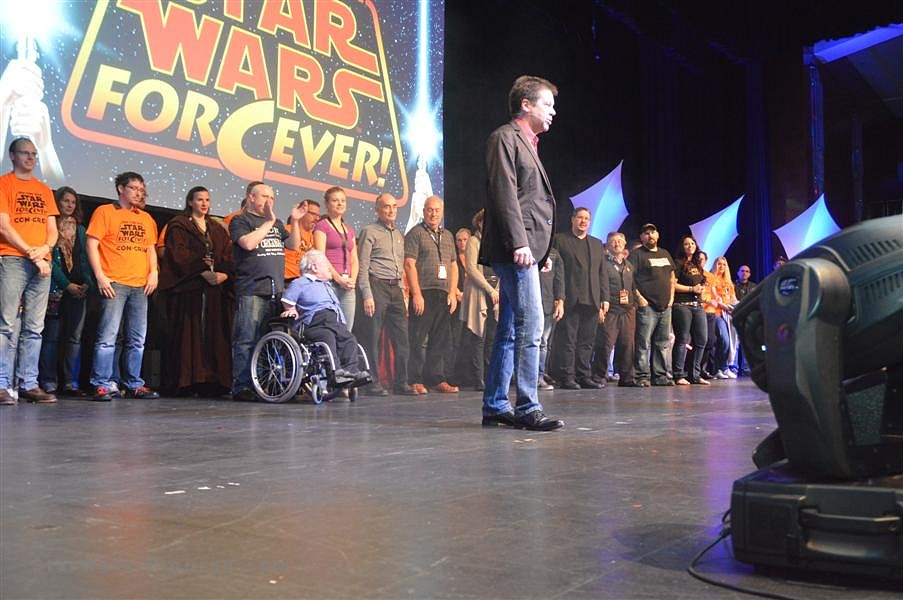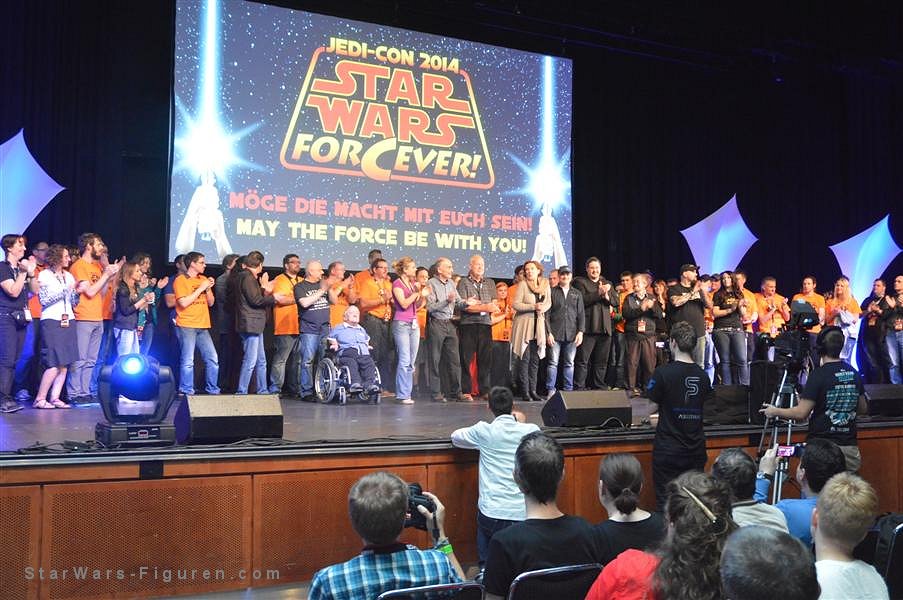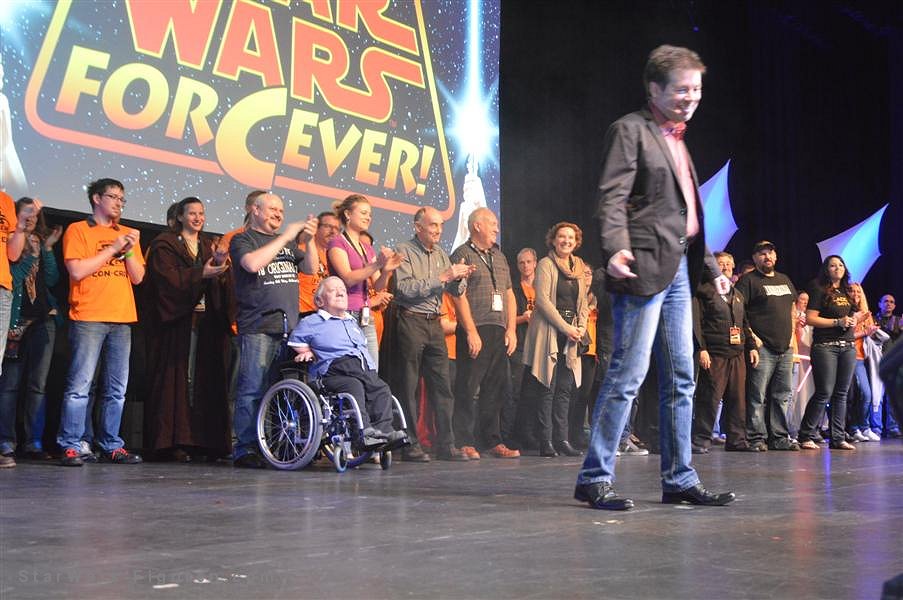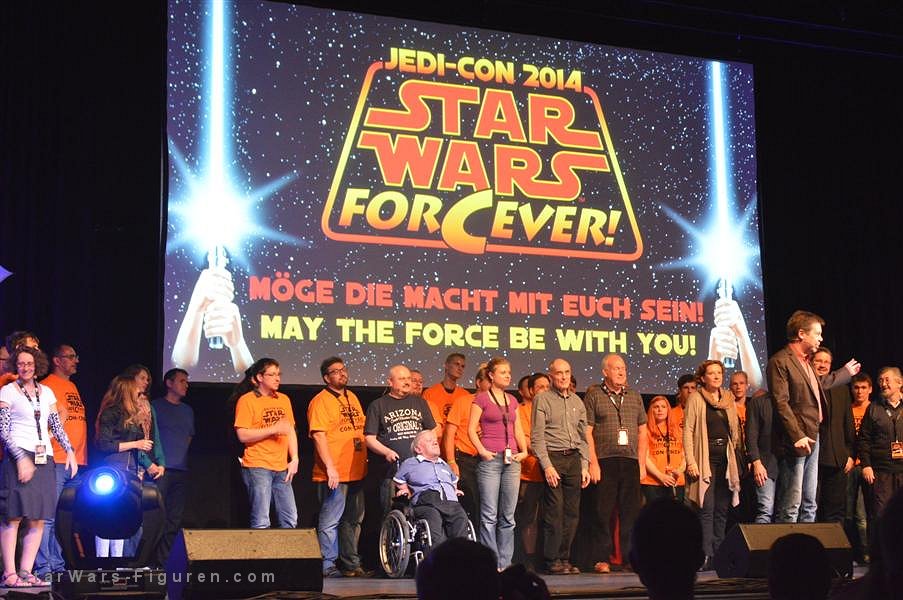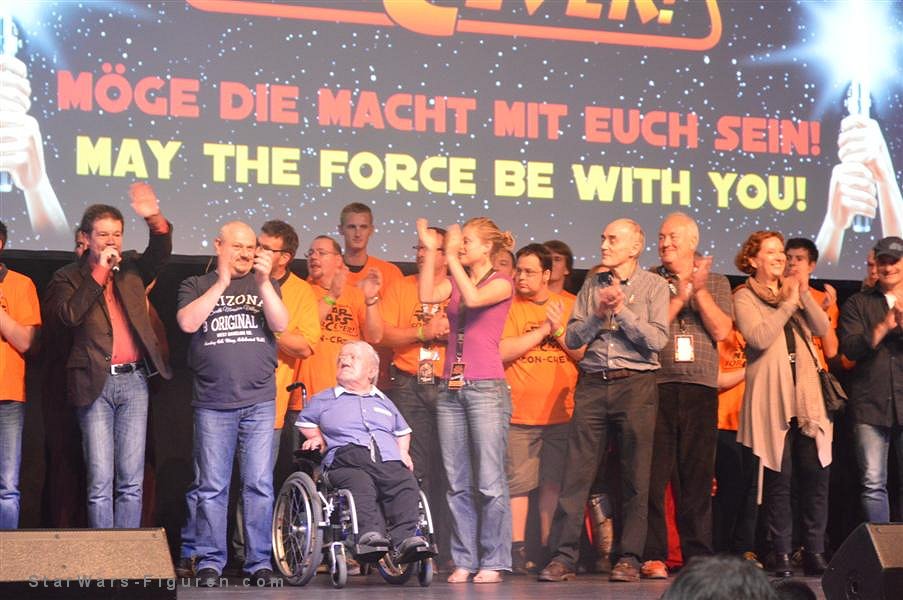 ---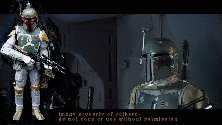 "This Bounty Hunter is my kind of scum."