volkerc
Mandalorian Maniac™




7664 Posts

Posted - 11/05/2013 : 4:08:34 PM




---
Wie langweilig waere eine Star Wars Con ohne Stars,...Die Veranstalter luden Stars aus 5 von den 6 Filmen ein, und sie kamen alle.Die Liste der Stars reichte von Richard LeParmentier (Admiral Motti), Cathy Munroe (Zuckuss), Chris Parsons (4-LOM), Wanja Gerick (die deutsche Stimme von Anakin Skywalker und Sam Winchester aus Supernatural), Femi Taylor (Oola), Randy Martinez and Denise Vasquez (Artists), Jake Lloyd (Anakin, Episode I), bis hin zu Matthew Wood (LFL, die Stimme von Grievous, Stimme von Battle Droids, Soundspezialist, und...und...)Hier Bilder von allen 3 Tagen, beginnend mit den Stars an ihren Autogrammtischen.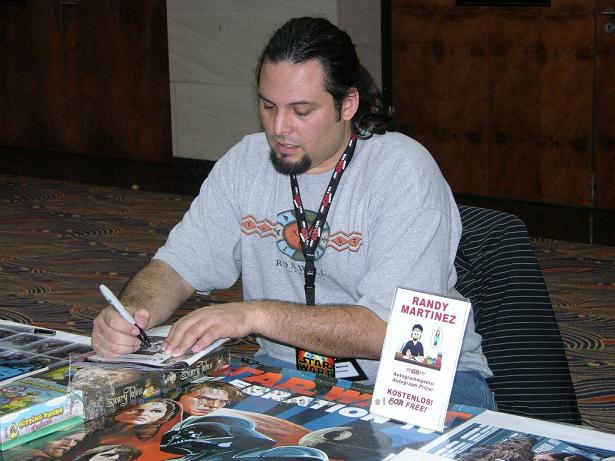 Randy Martinez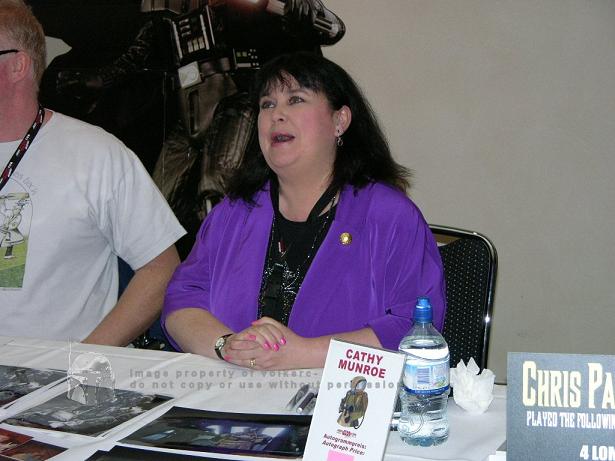 Cathy Munroe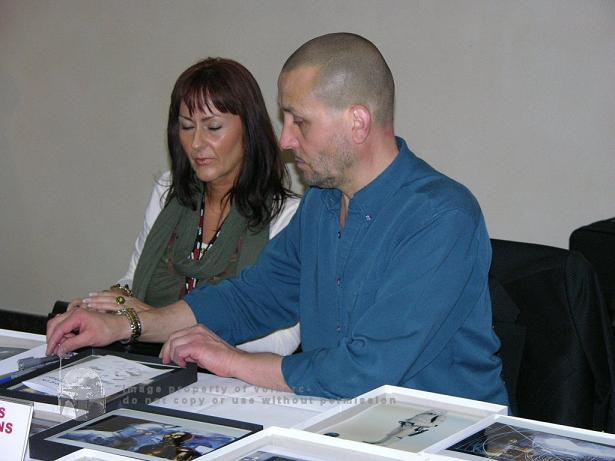 Chris Parsons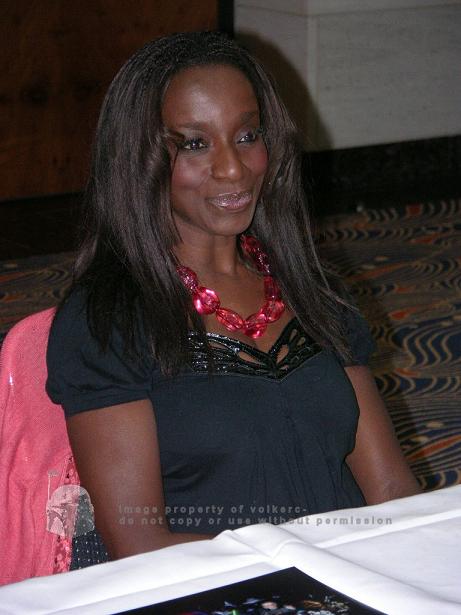 Femi Taylor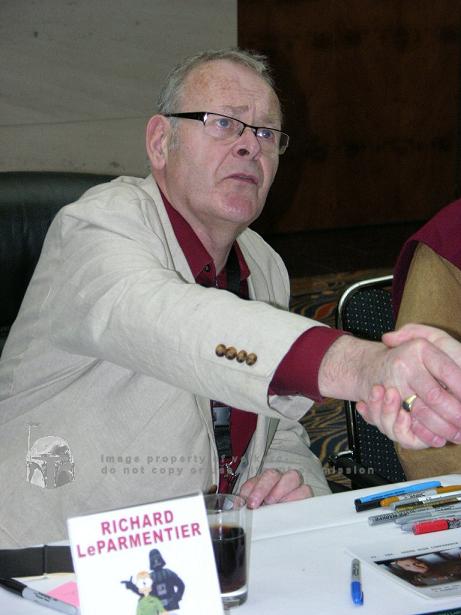 Richard LeParmentier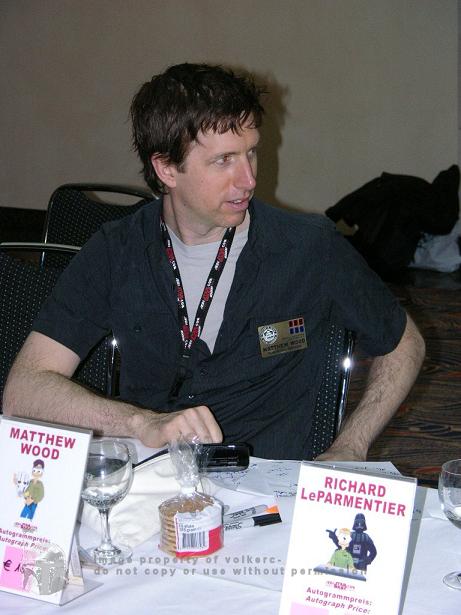 Matthew Wood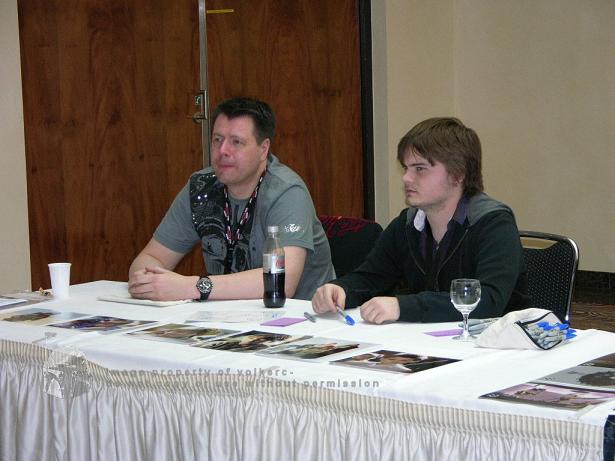 Jake Lloyd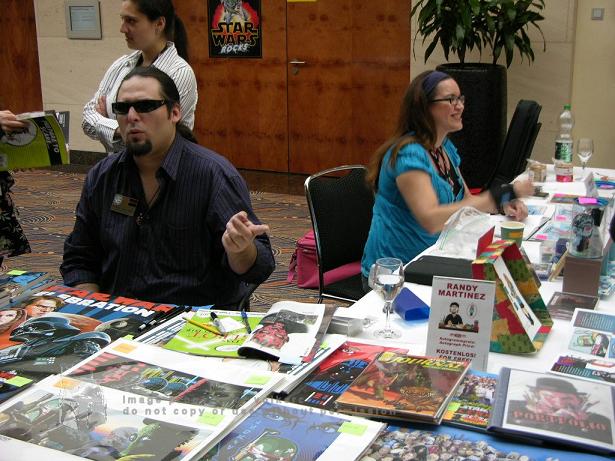 Randy Martinez and Denise Vasquez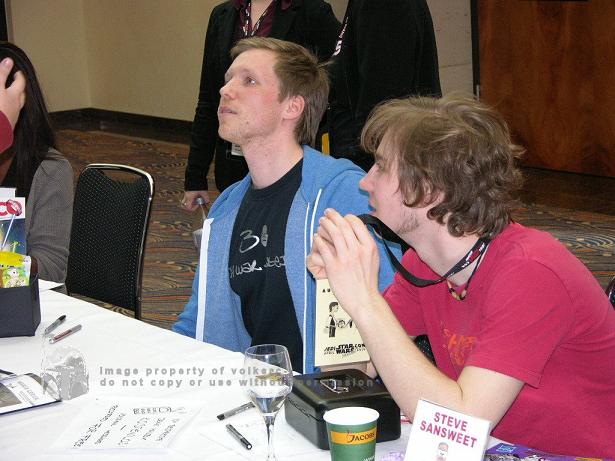 Wanja Gerick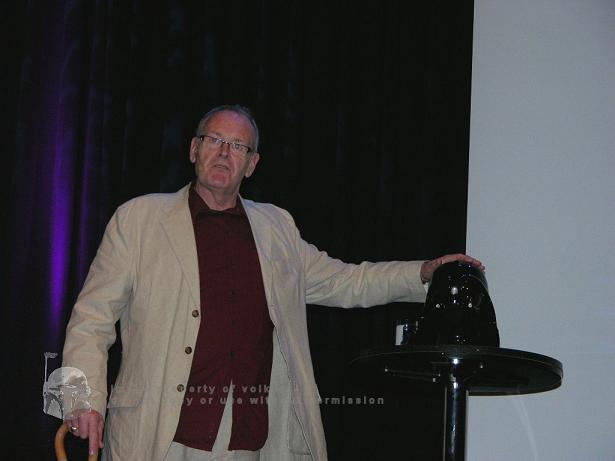 Richard LeParmentier war der erste Star auf der Buehne. Er kam auf die Buehne mit einem Vader Helm unter dem Arm, und behauptete er hatte seine Rache,...Er sprach ueber die Dreharbeiten, seine Karriere und beantwortete Fragen aus dem Publikum.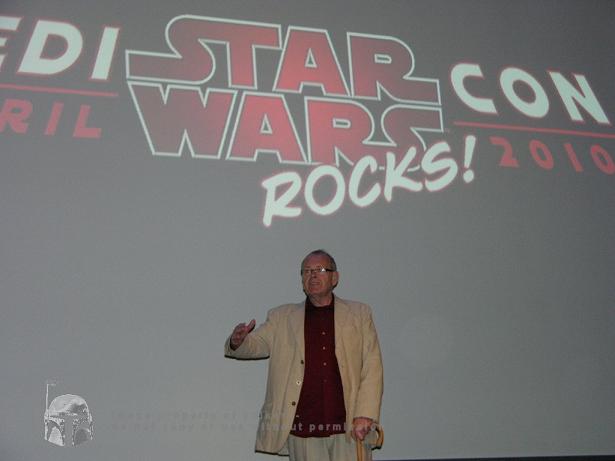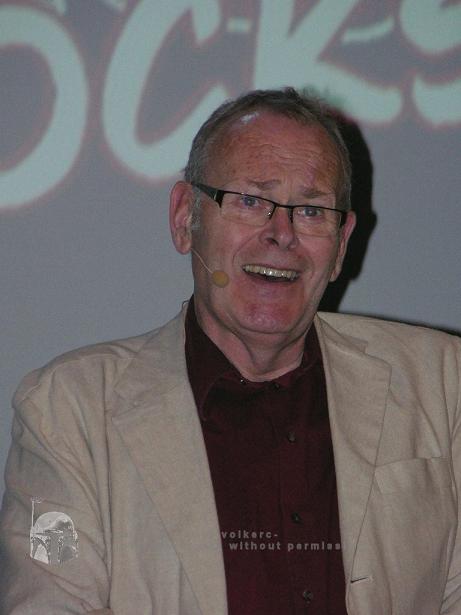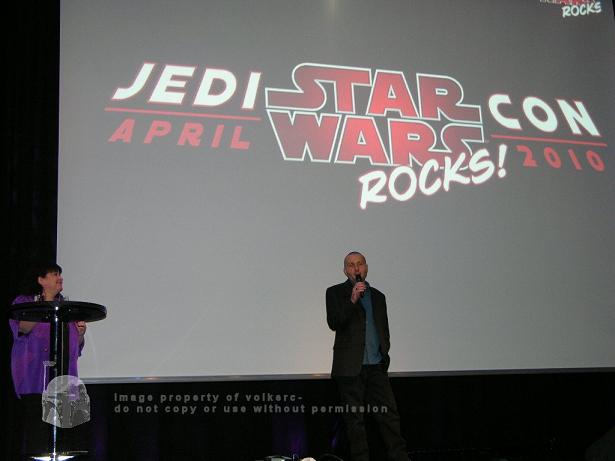 Cathy Munroe und Chris Parsons teilten sich die Buehne, sie sprachen ueber ihre Kostueme, ihre Karrieren, ihre Arbeit und beantworteten ebenfalls Fragen aus dem Publikum. Cathy erzaehlte wie schwer es doch wahr in ihrem Kostuem herumzulaufen und das ein Strohhalm am Brustpanzer befestigt war. Am Brustpanzer befand sich ein Behaelter mit gefaerbtem Wasser, und sie sollte durch blasen durch den Strohhalm das Wasser zum sprudeln bringen. Neben dem normalen atmen musste sie also mehr oder weniger gleichzeitig das Wasser durch pusten zum sprudeln bringen, herumlaufen, nicht stolpern und nicht ohnmaechtig werden. Chris Parsons arbeitet nun als Immobilienmakler. Er kannte 4-LOM nur unter dem Namen Insektenkopf. Eines Tages erhielt er einen Anruf von einem Reporter der ihn fragte ob er der Schauspieler war der 4-LOM spielte. Chris antwortete nein, da er nicht wusste das Insektenkopf den Namen 4-LOM bekam. Als der reporter ihn aufklaerte trafen sie sich und machten ein Interview. 4-LOM ist eine Abkuerzung, sie steht fuer "For the love of Money". (Aus Liebe zum Geld) Eine Anspielung auf den Job des Kopfgeldjaegers, aber auch nicht ganz entfernt von seiner heutigen Taetigkeit.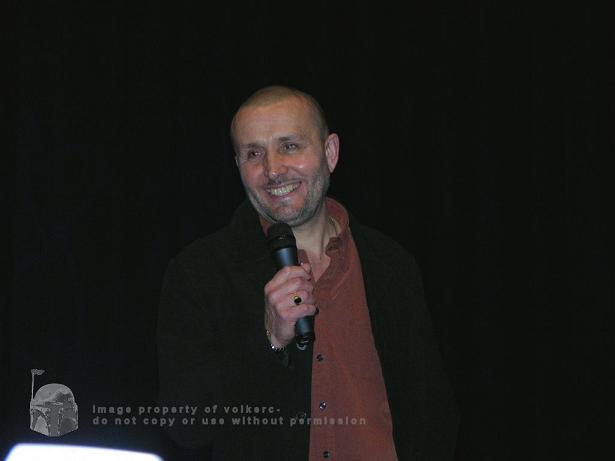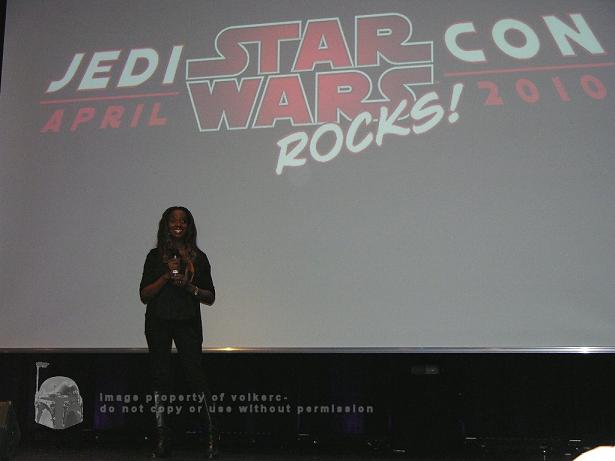 Femi Taylor erschien am 2ten Tag auf der Buehne. Nach all den Jahren, sieht sie noch immer aus wie im Film. Dies war auch ein Grund warum sie in der Special Edition nocheinmal mitspielte und ihre Szene verlaengerte. Sie ist Saengerin und Taenzerin, studierte aber auch Design und arbeitet heute als Kuechendesignerin.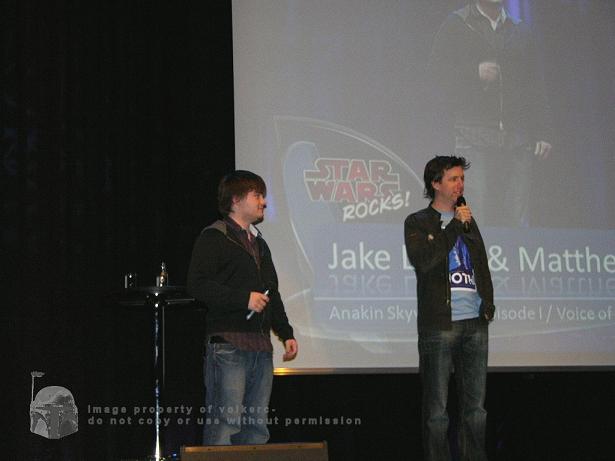 Jake Lloyd und Matthew Wood teilten sich die Buehne. Jake Lloyd geht noch zur Schule und plant eine Karriere hinter der Kamera.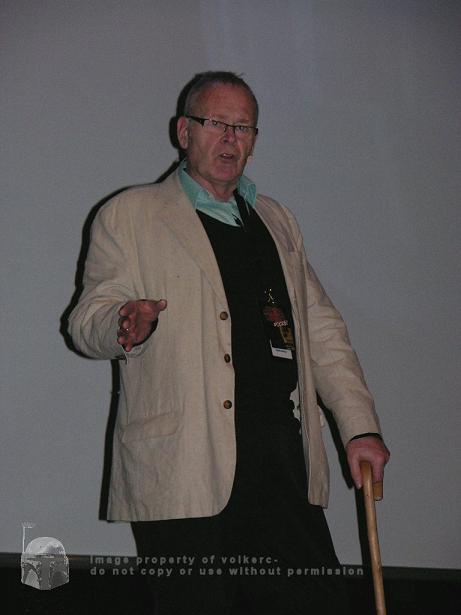 Richard LeParmentier kam noch einmal am 3ten Tag auf die Buehne. Er bat 2 Kinder auf die Buehne um ihnen etwas Schauspielern beizubringen. Ein Kind war schon perfekt angezogen fuer seine Rolle,...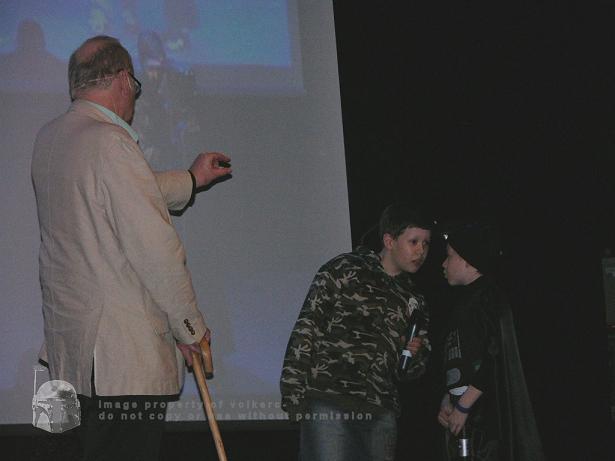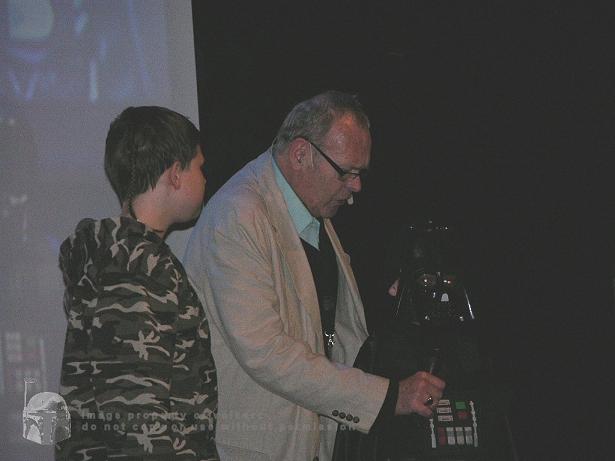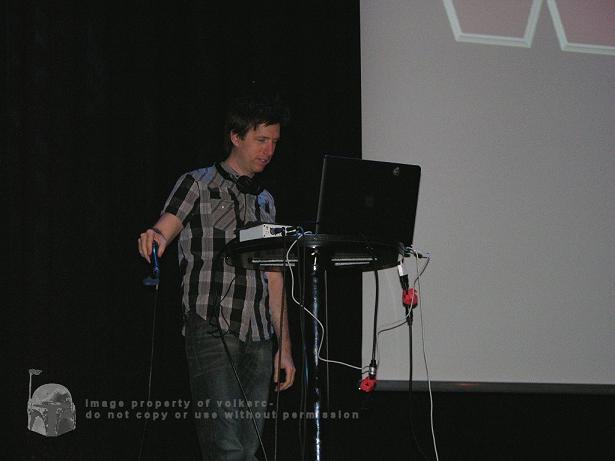 Am letzten Tag gab Matthew Wood seine Kuenste zum besten, und stellte die Stimmen aus den Filmen nach. Er gab einem Fan aus dem Publikum die Moeglichkeit selbst die Stimmen zu sprechen.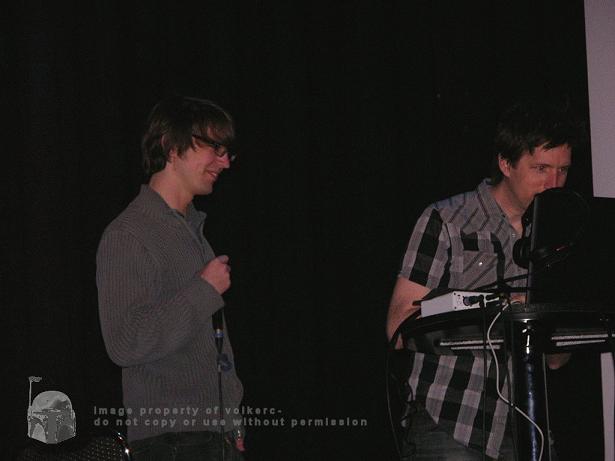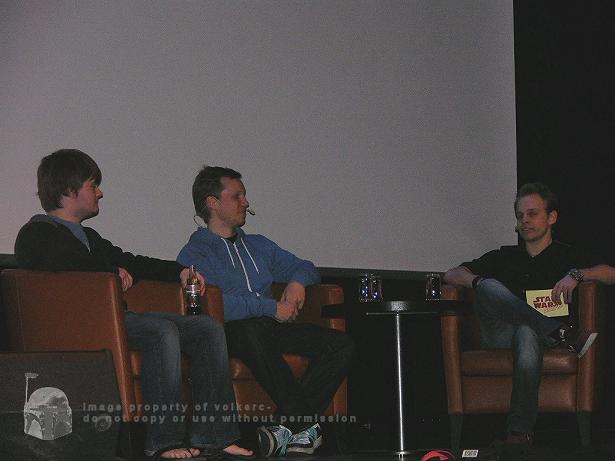 Sebastian Spann interviewte die 2 Anakins Jake Lloyd und Wanja Gerick am 3ten Tag der Con.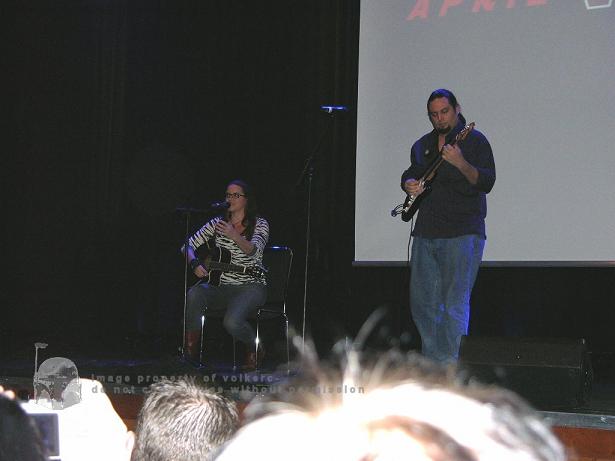 Obwohl Denise Vasquez ein verletztes Handgelenk hatte spielte sie zusammen mit Randy Martinez am 3ten Tag.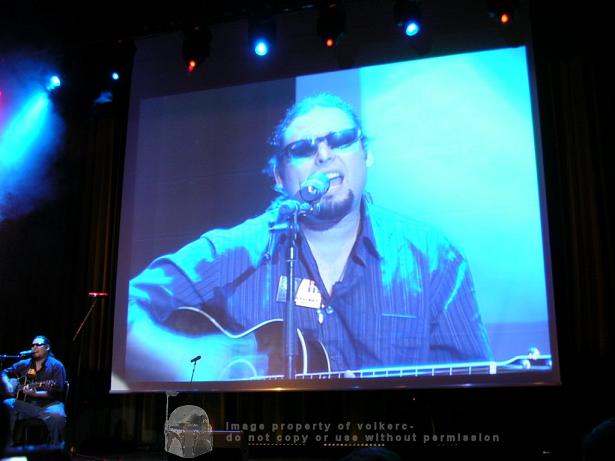 Randy Martinez spielte dann am 3ten Tag vorm Publikum vor den Closing Ceremonies einen Song den er gerade erst geschrieben hatte.



Originalbericht auf: POTF2.com


---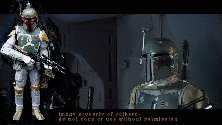 "This Bounty Hunter is my kind of scum."