volkerc
Mandalorian Maniac™




5821 Posts

Posted - 06/05/2017 : 1:35:16 PM




---
Im Rahmen der Saga Collection erschien ein sehr schoenes
Set aller Bounty Hunter zusammen mit Darth Vader.
In USA ein Previews Exlusive erschien dieses Set auch
in Deutschland in unveraenderter Form. Es wurde
sowohl ueber den Grosshandel als auch bei TRU's angeboten.

Das Set stellt die Szene aus The Empire Strikes Back
nach, als die Bounty Hunter auf der Bruecke von Vaders
Sternenzerstoerer den Auftrag bekommen den Millennium Falcon
zu finden.

Das interessante an diesem Set ist das Hasbro einen
Druckfehler auf der Rueckseite uebersah. Auf der
Rueckseite findet sich das ueberlagerte Vintage Collection
Logo, das teilweise vom korrekten Saga Logo verdeckt wird.
Amuesant wird es dann noch weil der Text direkt unter den Logos, mit
"There can be no mistakes this time" beginnt.
Und weil Fehler so schoen sind hat man bei dem abgebildeten
Set gleich noch die silbernen Markierungen an
Boba Fetts Helm auch gleich 2 mal leicht versetzt gedruckt.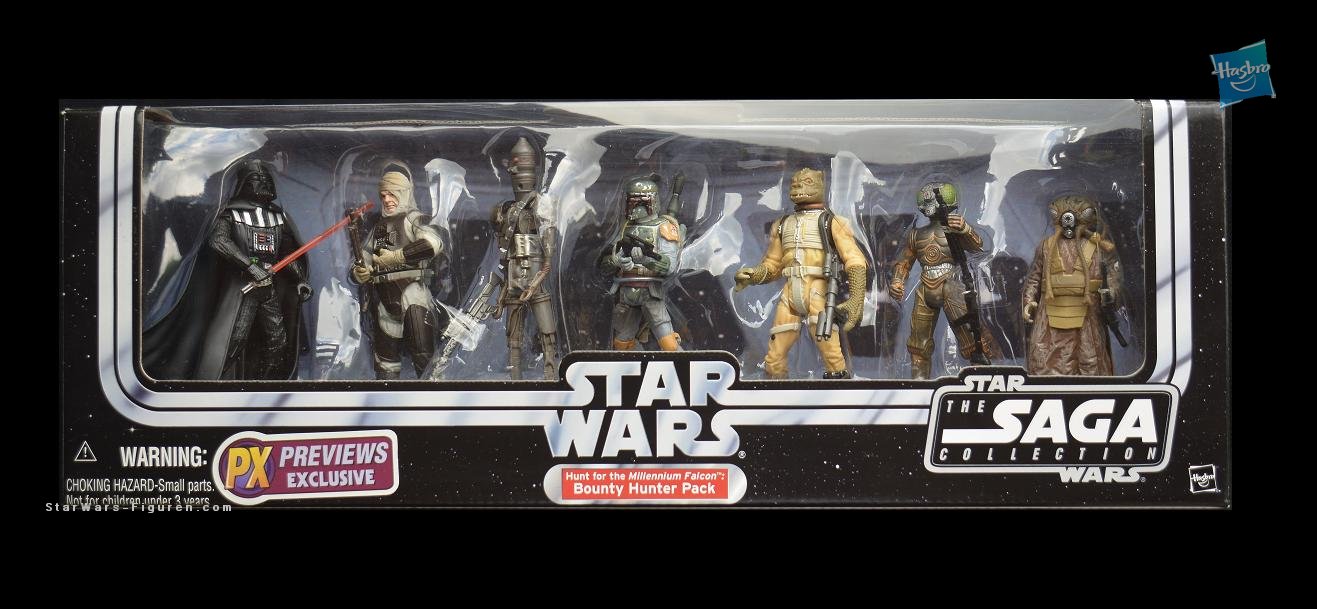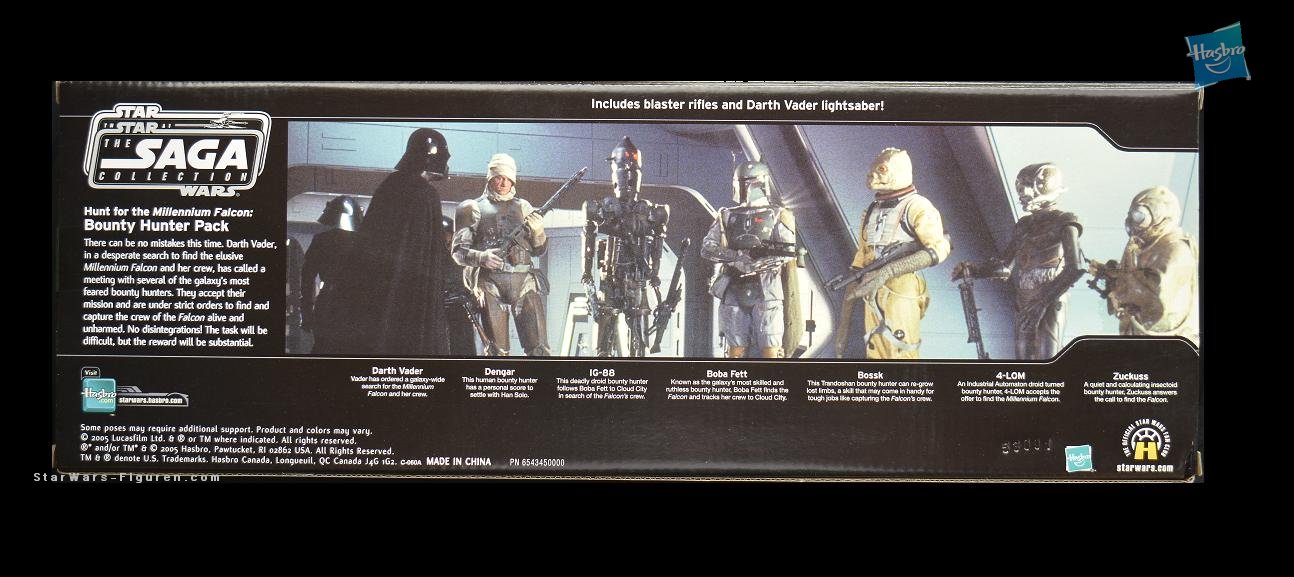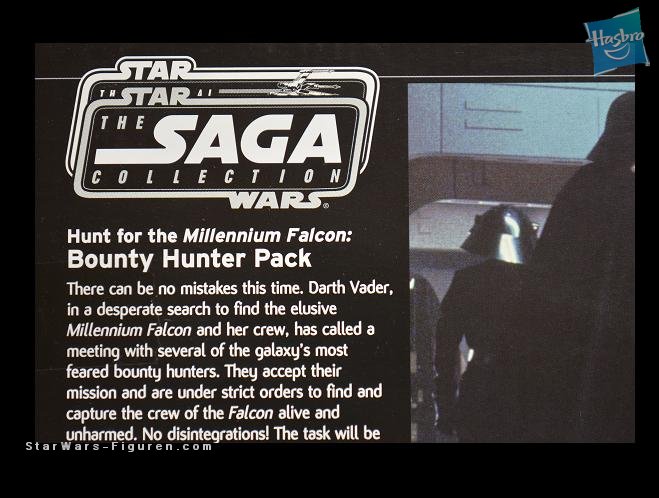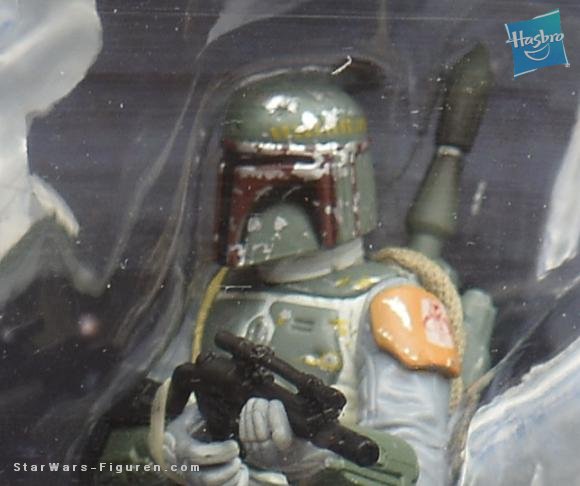 ---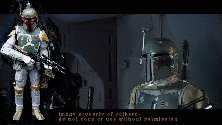 "This Bounty Hunter is my kind of scum."